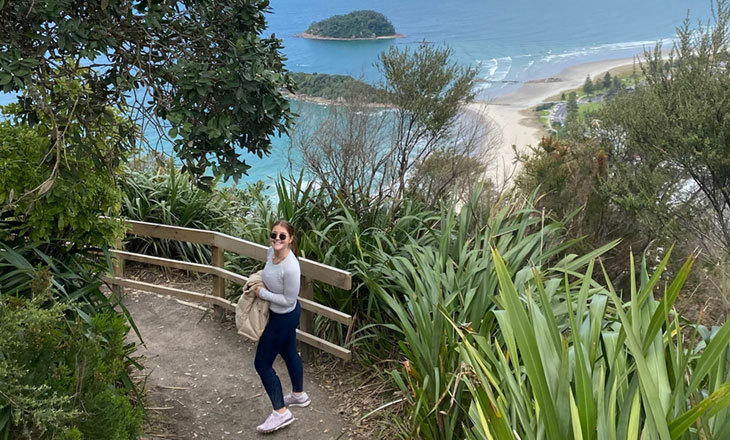 Kia ora, I'm Melissa (Mils), one of the Graduates at Ihi Aotearoa for 2023-2024.
Born and raised down in Otago, my early childhood was built on being outside - building tree huts with my sister and helping dad out on the farm. Sport, Active Recreation and being outdoors has always played a big part in my life and is something I have always been extremely grateful for.
Secondary school welcomed the privilege of an array of different sporting opportunities, in which rowing had my heart from day one. Both competitive and social sport was at the forefront of my up bringing and taught me more than what I could learn in the classroom.
With my love of physical activity and understanding of the value of play, active recreation and sport - I moved to Christchurch in 2019 to complete a Bachelor of Sport and Recreation Management, majoring in Event Management at Lincoln University. It wasn't till my studies and investigating more into the participation statistics of rangatahi and barriers they face, that I got a true understanding of the number of kids in New Zealand missing out on everyday play, active recreation, sport opportunities. For me, I'm driven to be a part of a systematic change that allows all children in New Zealand to have the opportunities and support I had growing up.
What attracted me to the Sport NZ Graduate programme was the vast agency of opportunities it presented for both professional and personal development. The grad programme allows you to grow and develop through a variety of support and lead roles within projects across the organisation, with you having full autonomy over your work plan. The passion, openness and support from everyone in the organisation is amazing.
I would highly recommend applying for the Sport NZ Graduate programme regardless of your studies. This is a perfect opportunity to develop the foundations for a career in the Play, Active Recreation and Sport sector, but ultimately for anyone who has a passion for helping enhance the health and wellbeing of all New Zealanders.