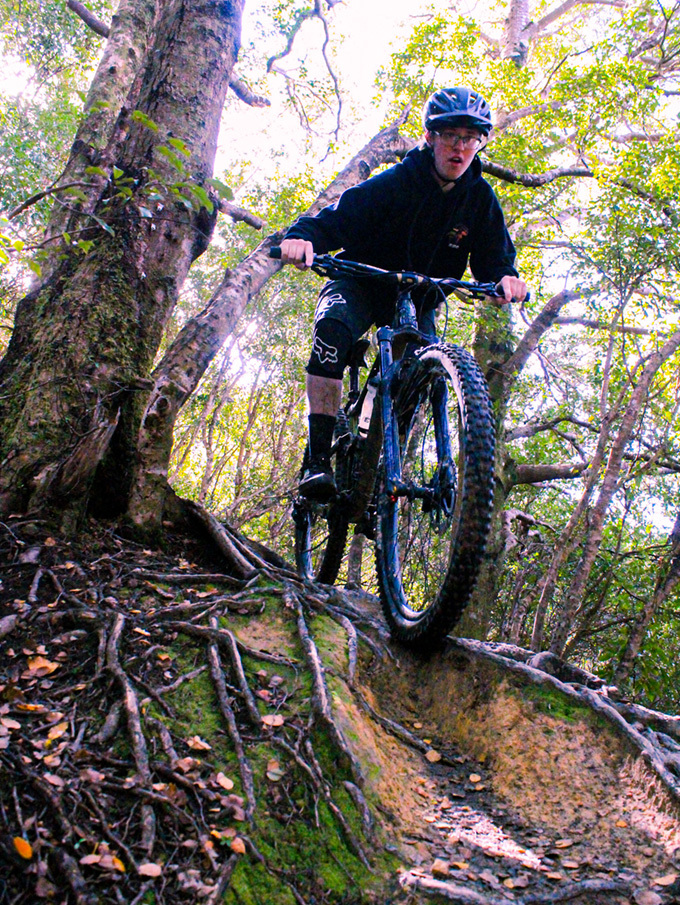 A Wellington-based mountain bike programme is giving secondary school students a taste of life on two-wheels and the benefits stem far beyond the bike. 
Dirtskool is run out of a storage shed full of mountain bikes, conveniently perched on the edge of Wainuiomata Mountain Bike Park. 
Former youth worker and avid mountain biker Simon Gilbert runs the programmes during school time for high schools across the Wellington region, with nearly half the young people whakapapa Māori and Pasifika. 
The emphasis is on introducing mountain biking to rangatahi who may not otherwise get the chance to give it a go, with 42 per cent of this year's group saying the sport would have either been out of their reach or not on their radar. 
The programme initially began with weekly lessons for Wainuiomata High School students, however, with the help of Tū Manawa Active Aotearoa funding via Nuku Ora, Simon has since bought a new fleet of  mountain bikes, and expanded the programme into other schools throughout the Wellington region. 
Now Dirtskool runs sessions for between 25 and 40 young people a day, four days a week, from 14 schools. 
Simon says the benefits are far-reaching. 
"Some can barely ride on the flat when they start and can confidently complete a grade three trail by the end of their time with us," he says. 
Most importantly, it's helping  rangatahi to pick up a new active recreation activity, and through it gain new skills and experiences.
"For many it's their first real encounter with our wilderness, and it's helping to turn their trajectory into healthier directions through building self-esteem, confidence, maturity, fitness and calculated risks in nature," says Simon. 
It's even motivated  some young people  to find jobs so that they can buy their own bikes. 
"Students rave about the fun they have as they attain new skills and confidence while their teachers and parents tell us about the positive changes in attitude and engagement they see in their teenagers." 
Mountain biking has transformed former Wainuiomata High School student Cody Joweitt's life. 
"I was one of the originals on the programme, I was one of the biggest menaces at school, I have ADHD and anger issues and I got into altercations. I hated school." 
"Going mountain biking became something to look forward to. I set a goal to finish my schooling and the reward for staying at school and not being a menace was to go on the trails with Simon," says Cody. 
"Everyone noticed a big change in my behaviour. People were proud of me, and it gave me an opportunity to not throw everything away when I was spiraling downhill." 
Now 19, Cody has finished school and works fulltime as a tradie while continuing to mountain bike in his spare time. He's even competed in a few races. 
"I'm pure adrenalin", he laughs, "I love downhill and I've recently been on a mountain biking trip, I love it - it's definitely helped set me on the right path and I'm a better person for it."