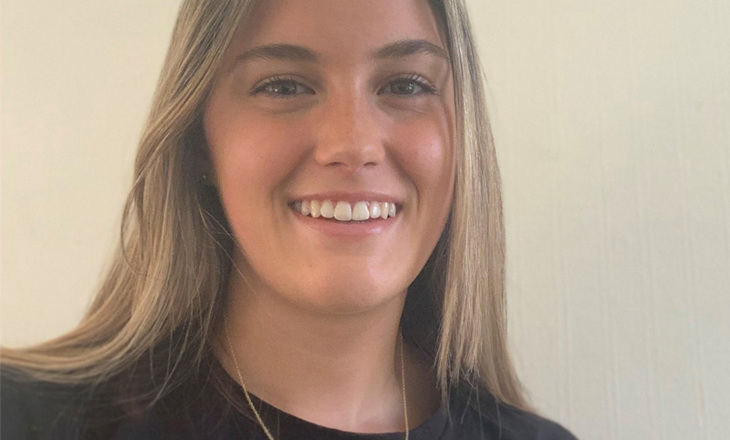 Kia ora, I'm Liv!
Sport, play and active recreation were integral parts of my upbringing. My cousins, friends, siblings and I were always playing outside, sporting, exploring the motu – we were always on the move. I am privileged to have had this upbringing as a lot of my peers were missing out due to inequities I was yet to understand. It wasn't until my studies at the University of Waikato, that inequities in sport, and the wider sector for that matter, became apparent. When I looked into the Sport NZ Grad program, I knew that if I was chosen, I would be able to use the opportunity to be a part of systematic change that will improve outcomes for those groups who have historically "missed out".
The opportunities within the organisation are plentiful. With autonomy over your work program, you have choices over which programs, initiatives, and campaigns you are a part of and can even take the lead if you wish. Coming into the organisation I thought I had a clear idea of the areas I wanted to work in, but I found myself working in entirely new areas I didn't know I could. The openness and support from those across the organisation has been amazing. Some of my highlights from Year 1 include leading a project from start to finish which resulted in publishing guidance for the sector, presenting at a range of national hui, being part of a budget bid, and the network of amazing people I have been able to develop great connections with. Leata and I were also supported and encouraged to help develop the Graduate Programme further to ensure it stays an outstanding, one of kind programme.
I am currently on my first placement with New Zealand Cricket supporting their Strengthen and Adapt Youth-Rangatahi mahi. It is exciting to be a part of a transformational change project and I am already being supported to push myself outside of my comfort zone and grow my skills further!
In the second half of 2023 I will be leading a research project around disability coach development in partnership with the University of Waikato.
I encourage everyone, no matter your background, who aspires to and has a passion for improving the lives of New Zealanders to apply. The opportunities for self-development, both professionally and personally are outstanding, as are the opportunities to build a network, improve your leadership capabilities and gain greater insight into the sector. If you have any questions about the programme or applying please do not hesitate to reach out! Olivia.clare@sportnz.org.nz