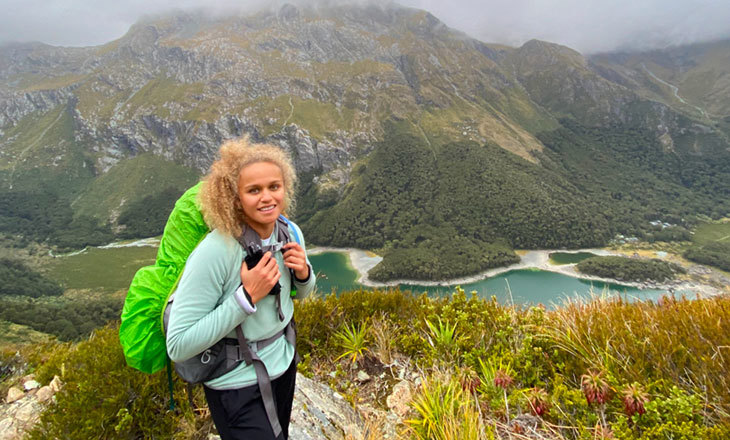 Kia ora, my name is Olivia, and I am one of two graduates in the Sport NZ Ihi Aotearoa Graduate Programme for 2023-2024.
I was born and raised in Hamilton, where I was privileged to have had the opportunity to be involved in various forms of sport and physical activity. During primary and intermediate I played every sport under the sun and enjoyed being outside. I then went to high school where I decided to focus on football as that was my major passion at the time. I really enjoy the social aspect of sport, and the unintentional development opportunities that come through participating.
I then moved down to Dunedin to study at the University of Otago. Here, I studied a Bachelor of Science, with a major in Sports Development and a minor in Sport and Exercise Nutrition. During this time, I shifted away from sport, and into active recreation activities such as tramping and running. 
I applied for the for the Graduate Programme for a variety of reasons. The first was the opportunity to have agency in your own professional journey- which is unlike other graduate programmes. Another was the access to various professional development tools and workshops. Finally, the ability to be able to work in a crown entity was also a draw-in factor.
I would encourage anyone with a passion for the sector to apply. There are so many opportunities to grow and develop yourself and your leadership capabilities within the sector.