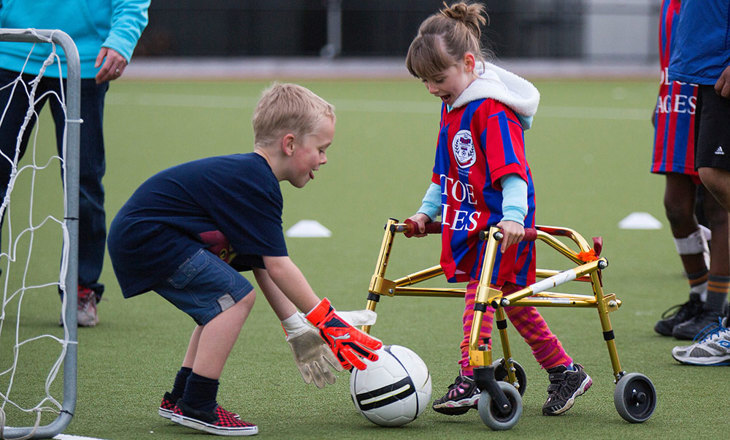 Using Active NZ survey data, we look at participation in play, active recreation and sport for tamariki between ages 5 and 11 in New Zealand.
This spotlight report, which complements the June 2021 Spotlight on Rangatahi, focuses on variation by individual age between ages 5 and 11 and highlights patterns by gender. The findings draw to attention the diversity within tamariki by age and gender in how much participation happens, how tamariki participate, their experiences and barriers.
Results are primarily based on data collected through the Active NZ survey between 2017 and 2019 from 10,678 tamariki between ages 5 and 11.  Tamariki were involved in 62 percent of responses.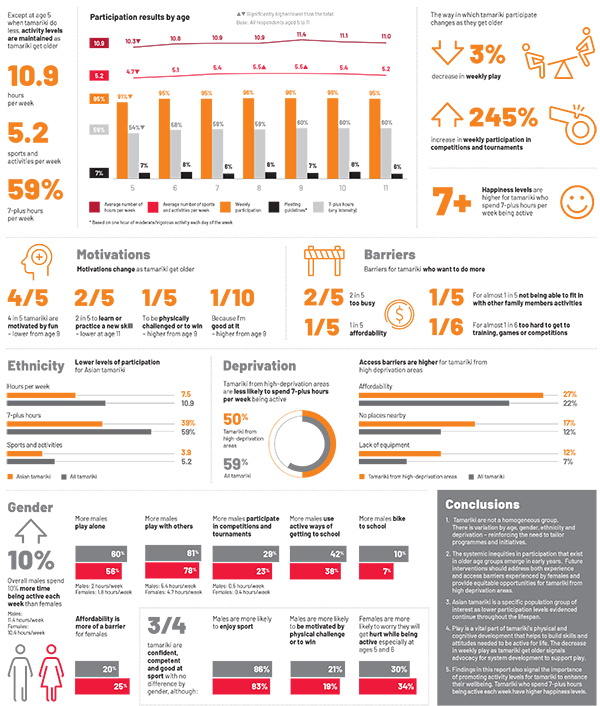 Spotlight reports
pdf - 1180 KB
Spotlight on Tamariki data tables
xlsx - 10201 KB