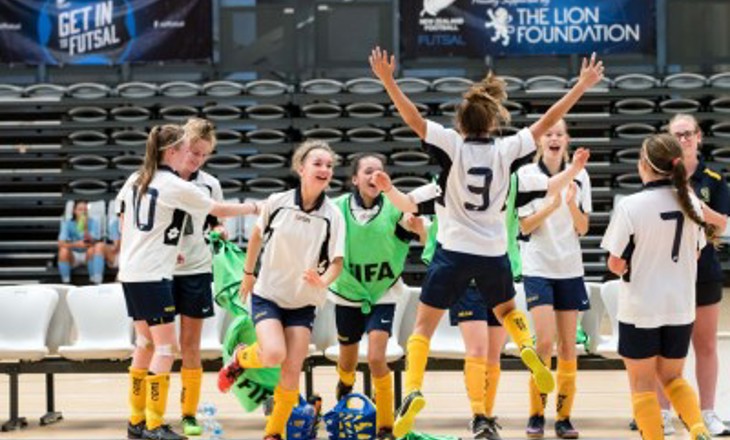 Around the country less sport is now taking place in the traditional club environment, so it's vital that sports adapt to get more young people involved. In the first of a new series, we look at the great work NZ Football has done to grow the game of Futsal – now one of the fastest growing sports in New Zealand.
There's an expression we use: 'streetwise'. It means 'having the shrewd awareness, experience, and resourcefulness needed for survival in a difficult, often dangerous, urban environment.'
You might call Dave Payne, Chief Operating Officer at NZ Football, streetwise; although he describes himself simply as the boy who grew up in Northwest London, with no space to play, kicking a ball around on the concrete with his mates, making up their own rules. Whose travels took him to the crowded cities of Hong Kong and Singapore, where he saw kids playing a game they called 'Futsal' and he discovered an international sport pretty much like he used to play.
Next, Dave is in New Zealand, in Wellington, and involved in coaching kids' football. Come Saturday, it rains. But, rather than disappoint the kids by calling off the game, Dave takes them indoors, splits each team into two, and introduces them to Futsal. Next week, more rain, so Dave takes four teams inside, splits them in two and they all play Futsal. Seven weeks later, there are 20 teams. Six months later, 100 teams. Today: 24,600 registered players; a 314% increase over five years. At a time when young people's participation in organised sport is in decline—in New Zealand and around the world—that is something remarkable.
What is Futsal?
It's a five-a-side form of football, typically played indoors, with a less-bouncy ball, a smaller court, and a shorter playing time. Originating in the YMCAs of football-mad Uruguay, it is now a global game, with (of course) its own World Cup. The appeal of Futsal, Dave says, is that it is 'easy to play, easy to organise'. But, more than that, "it is part of the urban culture—they have their music playing—and it's social: young people run the game, they use Instagram and Snapchat. There's a culture; a family."
That's the 'street' part of this story: taking a traditional sport and making it relevant to a 'difficult urban environment'.  But the 'wise' part?  The 'shrewd awareness, experience, and resourcefulness needed for survival'? Where does that fit it in?
When Dave landed in Wellington, he wasn't the Chief Operating Officer at NZ Football:  he was just making his way in life; getting married, becoming a dad, helping out as a coach. Nobody at NZ Football had asked him to 'introduce a new form of the game that would grow participation in an urban environment', as part of their strategy. Eventually, of course, they noticed. "Tell us what you've done," they said. "Any chance you could develop a national plan?" "Can you build it?" And so he did.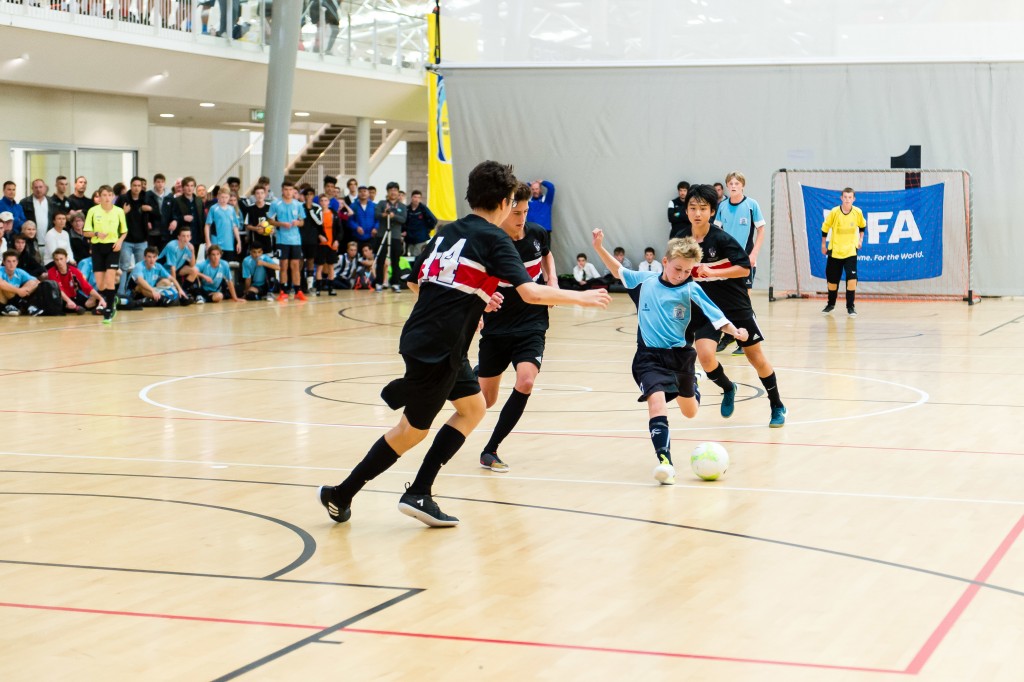 And perhaps that is the most interesting part of the story: certainly from a NSO's perspective. Futsal wasn't seen as threat to the traditional game; something to be smothered at birth. Rather, it was regarded as an opportunity:  complementary, for a different market, a brand extension. Dave makes that Fast Moving Consumer Goods comparison: Coca-Cola getting into bottled water. "We're developing a family of football products," he says, "different offerings for different market segments."
It was developed, and is run, through a separate delivery channel, built from the bottom up, alongside the existing structure.  Futsal wasn't imposed on existing volunteers, passionate about traditional football; it grew organically, led by a new generation. In some ways, more akin to Amway than conventional sport: Futsal is 'play-to-pay' and those recruited to grow the game were also creating employment opportunities for themselves.
Dave, now, is inside the tent, applying his shrewd awareness, experience, and the resourcefulness needed for survival to growing the entire NZ Football portfolio. He remains, however, understandably passionate about Futsal: his goal now is not only to make Futsal this country's best and biggest small-sided sport, but for New Zealand to have the world's leading Futsal development system.