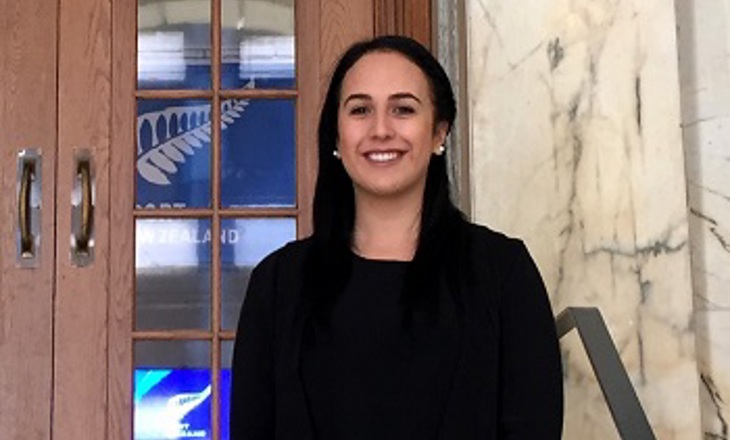 Graduate Programme 2016 - 2017 
Tainui, Ngāi Te Rangi, Niue 
  
I am a Sport and Recreation Management graduate from the Auckland University of Technology and was one of two graduates in the fourth intake of the Sport NZ Graduate Programme from 2016-2017. 
  
Over the two years, I was able to learn and develop through various work streams including the Māori Community Sport Review at Sport NZ, the Māori Community Sport Strategy at Sport Bay of Plenty, and Mitre 10 Cup at Bay of Plenty Rugby Union. These experiences provided me with insight into the sector from a governance, national, and regional perspective. 
  
Being able to work on projects impacting outcomes for Māori as well as developing Māori cultural capability of others was a highlight of my experience and has helped shaped my future focus. Additionally, being able to work alongside and network with experienced individuals of the sector has been invaluable for my personal development and knowledge growth of the sector as a whole. 
  
More recently, I had a short-term contract with Aktive Auckland Sport and Recreation in the role of Sport and Culture Projects Assistant. My experience over that year seen me support the development and implementation of the Auckland Approach Targeted Population Groups (TPG) Priority Plan, contribute to building cultural competency, and support the establishment of a Regional Sport Organisation, Kī o Rahi Tāmaki Makaurau. 
  
Currently, I am the Pou Hākinakina Project Lead at Te Whānau o Waipareira. The key focus of my current role is developing a strategic framework for achieving sporting excellence through a whānau ora approach; a framework that focusses on athlete well-being in a culturally responsive way. 
  
Future focus, I hope to continue to be involved with mahi at a strategic level that contributes to positive outcomes for Māori. 
 APPLICATIONS FOR 2020 ARE NOW CLOSED