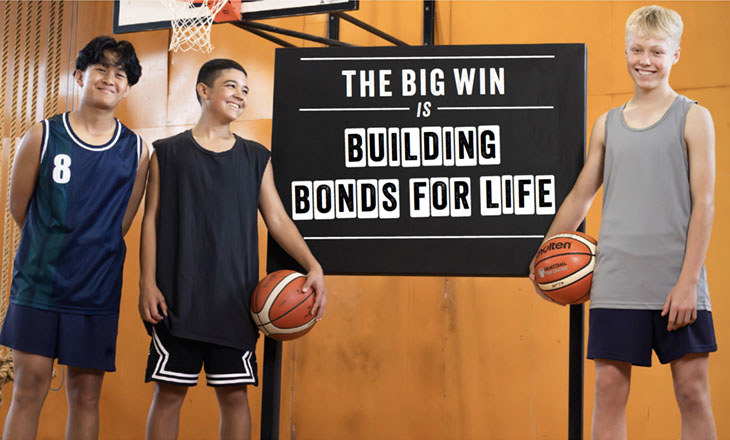 For young people, the big wins in sport aren't just on the scoreboard. Sport is a great way for rangatahi to nurture their sense of belonging and develop important social skills at a critical stage of their development. It's no surprise, then, that Sport New Zealand's Voice of Rangatahi survey found that 91 percent of young people understand why taking part in physical activity is good for them. 
Sport is a great way to make friends 
The friends that people make in childhood are often the ones that have the biggest impact on their long-term development. Sport is a great way for young people to make new friends and build their social circle outside of the school, home and other environments. 
It's not just team sports where young people can reap this benefit either. All types of sporting connections, and just being a member of a club introduces young people to a diverse range of people. 
Sport helps rangatahi feel a sense of belonging  
In an increasingly digital world where face-to-face contact is declining, sport and recreation offers a way for young people to feel connected to their world. In Sport New Zealand's Value of Sport research, 84 percent said that sport brings people together and create a sense of belonging. 
Sport can also help foster connectedness at the community level and beyond. Nearly three-quarters (74 percent) of people in the Value of Sport research said sport helps build vibrant and stimulating communities. Meanwhile, an overseas study found that participating in organised sport can help young people be more accepting of people from different cultures. 
Sport helps develop critical social skills 
Lastly, sport teaches rangatahi skills that are crucial for their overall social development, on and off the field and beyond their youth. By participating in sport, young people learn how to manage their emotions, be a good winner (as well as a good loser), accept decisions that don't go their way, and much more. 
Important attributes that are key to any well-rounded human – such as teamwork and discipline – are sometimes best learnt in a sporting environment. 
The big win is building bonds for life. Let's make sure young people take all the wins from sport. Learn more at https://balanceisbetter.org.nz/