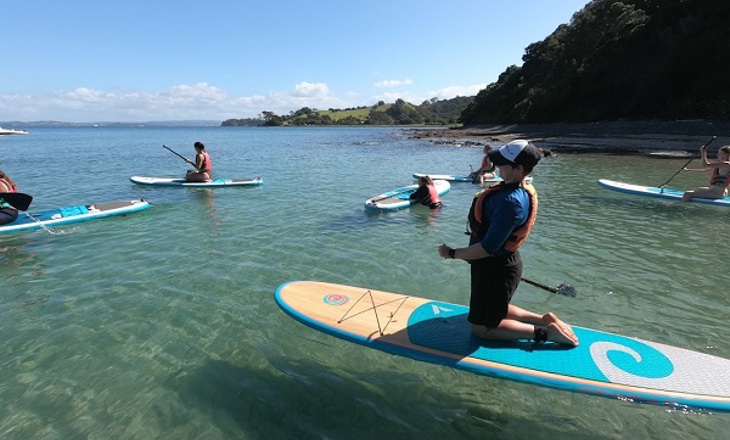 An Auckland-based programme that gives young women the chance to try adventurous water activities is breaking down barriers. 
Wāhine on Water is an initiative run by Auckland's Sir Peter Blake Marine Education and Recreation Centre (MERC), with support from Harbour Sport and the Tū Manawa fund which Harbour Sport administers in North Auckland on behalf of Sport NZ. 
Over the past six months Wāhine on Water has given a group of young women aged 18 to 24 the chance to gain new skills and experience in a range of ocean sports and activities, including kayaking, stand-up paddle boarding, surfing, snorkelling and sailing. 
Under the guidance of MERC's female instructors, they've all undergone regular water skills development sessions and seminars to teach them the necessary skills to ensure they can confidently head into the water in a safe, fun way. Some have also taken part in sailing or sea kayaking overnight trips.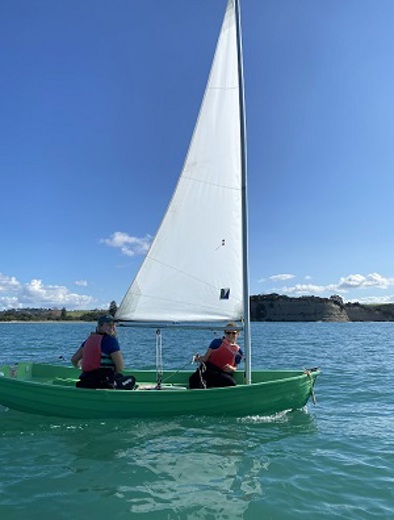 MERC's mission is to provide life-changing marine environmental education and outdoor experiences for young Kiwis, and MERC operations manager Charlie Priestley says the Wāhine on Water programme has done exactly that.  
"Tū Manawa funding has allowed us the opportunity to trial something new. It's been an incredible opportunity to provide life-changing experience for these young women." 
And the feedback from participants speaks volumes. One says, "I have been going out surfing with friends, having fun and learning.I don't think I ever would have taken that initiative without the programme and the people I met through it, I am so grateful and happy that I did.". 
Another participant grew up with parents who were unsure and fearful of water and therefore wasn't allowed to enjoy water activities. 
"Wāhine on Water really opened my eyes to just how much fun it is to be out on water - everyone on the kayak trip I went on was lovely and made me feel safe, I'm so glad I got to join the team." 
For Harbour Sport's Mel Sykes, it's exciting to have the Tū Manawa fund support a project like Wāhine on Water and for MERC to run. 
"I can see this programme becoming bigger and bigger each year and the impact on our young women, especially through the #itsmymove campaign having a huge impact."