Human wellbeing is inseparable from the natural environment. That fact is becoming increasing clear as the impact of global warming bites.  
It's also a core belief that underpins the Māori world view. It's a view of Māori, but not just for Māori, insists Rangimarie Hunia of Ngāti Whātua, who delivered a keynote address at Connections 2023 outlining how the Māori world view could help shape the future of sport and recreation. 
"The Māori world view is for all of us in Aotearoa," said Hunia, a vastly experienced director and current chair of Te Ohu Kaimoana. 
"It is not just 'mine' – that is mine, that is yours and never shall the twain meet. We are too small as a nation to be thinking like that.  
"This nation's cultural capability is its superpower. 
"Social cohesion, shared understanding, an appreciation of how we might think of a situation – all of that becomes more important now."

 
The now, of course, is a reference to what Climate Commission chair Dr Rod Carr describes as the "climate chaos" the planet is enduring – and will continue to endure. 
"The core wisdom of Māori is our kinship-based relationship with the natural environment," Hunia said. 
"This is described through actions and proverbs that we have used for millennia. 
"The health of the land and the sea and the sky is the goal. All of the actions that we take must contribute to this goal."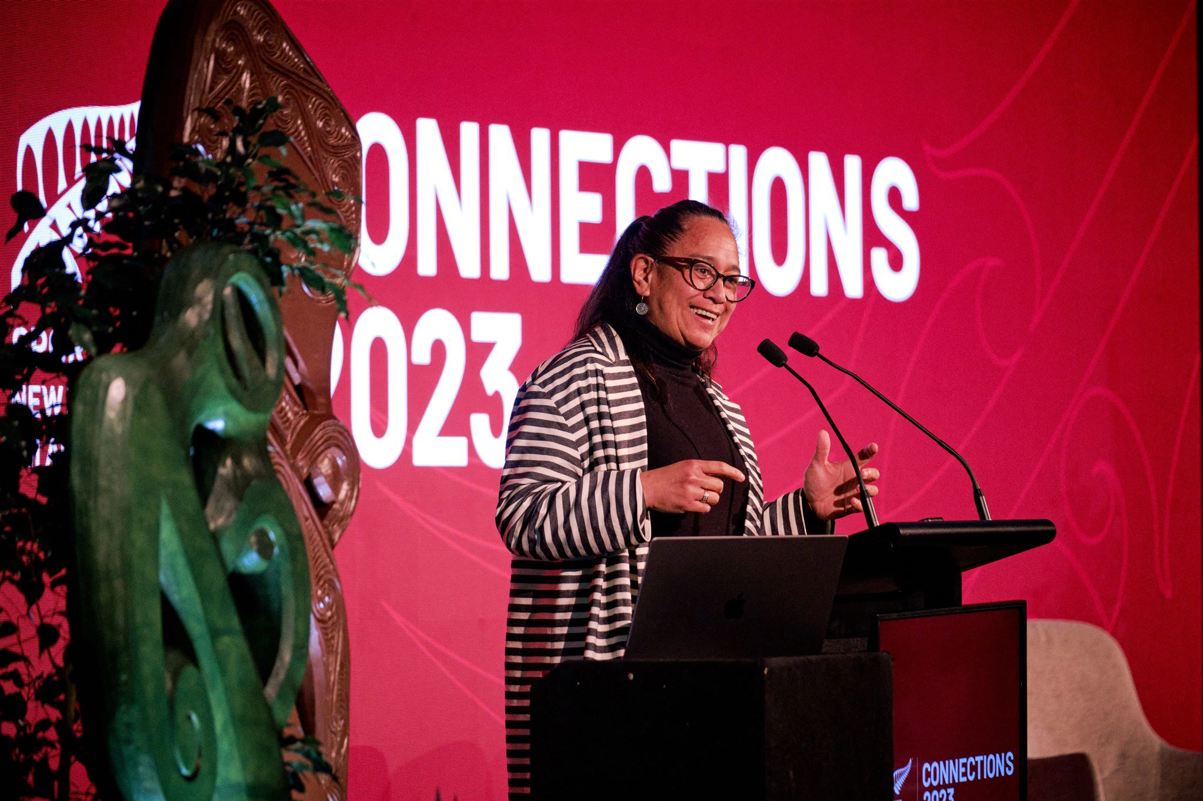 The reality of climate change was that leaders attempting to navigate today's crises were also required to make decisions with future generations in mind. 
"There is a leadership challenge in front of all of us. We can't dodge it. The consequences of climate change are being felt everywhere. It doesn't matter where we are in the world, where we are on the planet or what industry or field. It doesn't matter what city or suburb or community.   
"Climate change is impacting on all of us – and as leaders we are being asked to make some really big decisions. 
"We are having to react and respond – but at the same time think about and make decisions for a generation we will never know, make decisions for a sport or an environment that you have nothing to do with. 
"That is the nature of the decisions that Aotearoa – and in particular iwi and Māori – are having to think about right now." 
Increasingly, societies were turning to the knowledge and values of their indigenous peoples as they attempted to cope with the harsh new environments being shaped by climate change. 
"We are witnessing a resurgence in indigenous knowledge and growing acknowledgement of the value of indigenous knowledge worldwide," Hunia said. 
"[Climate events] bring crises, they bring tragedy, all of these unexpected impacts on us. We have to have something that we can ground to. 
"The things that we have been thinking about from a Māori world view helps us to do that." 
The concept of tiaki – to look after or care for people, place and culture – was central to the Māori view. 
"[It is about] managing and using resources in a way that maintains the abundance of the natural resource. Abundance doesn't mean that you don't use the use the resource. That's not what's behind this idea of sustainability. Rather what it says is that we make sure there is a resource there, taonga there, for those that are yet to come. 
"You do it not because it brings you any particular personal gain, you do it for future generations." 
Hear more in the full presentation video >