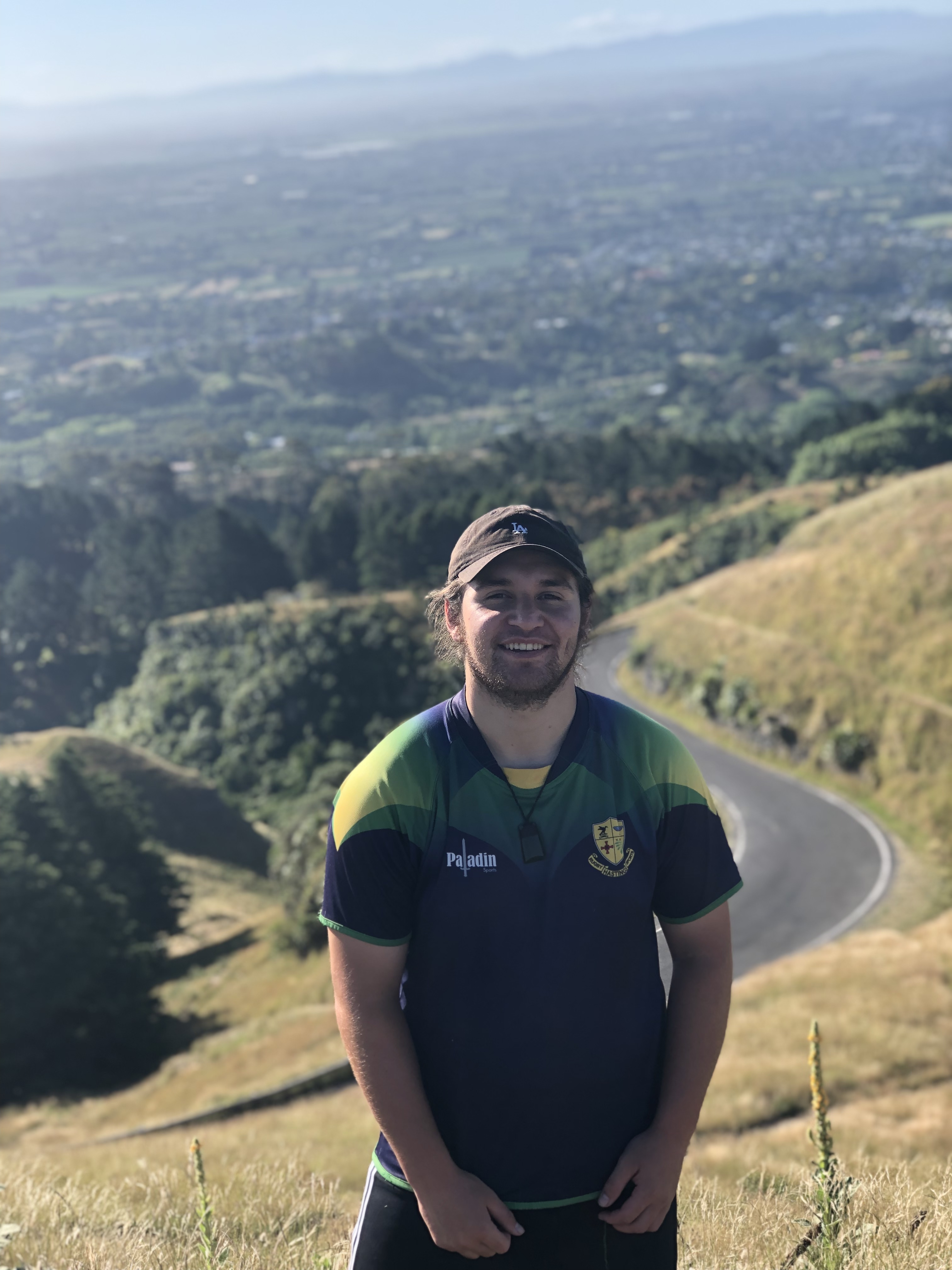 Kia ora, my name is Yvaan Hapuku-Lambert and I was a graduate in the Sport NZ Ihi Aotearoa Graduate Programme in 2021-2022.
Born and raised in Hawkes Bay, sport and physical activity has always been a big part of my everyday life from a young age. During my time at High School, I was fortunate to gain opportunities to coach my former primary and intermediate schools in a range of sports, igniting my passion for working with and supporting tamariki and rangatahi through physical activity. From these experiences, I studied and completed a Bachelor of Sport and Recreation with a double major in Health and Physical Education (HPE) and Coaching at Auckland University of Technology (AUT).
After studying, I always had the intention to apply for the Graduate Programme as I felt it would be a great opportunity to grow both professionally and personally while gaining further knowledge on how the sector operated. Naturally growing up I thought I would end up becoming a PE teacher but thought why limit the impact I can have on one school or a certain age group when there was an opportunity to make a bigger difference on a larger scale with Sport NZ.
I thoroughly enjoyed my time with Sport NZ and am extremely grateful to have been a part of the Graduate Programme. The ability to work across multiple teams within Sport NZ and have ownership over which projects you are involved in made it such a unique experience. I was provided opportunities to lead key projects which helped be challenged, to grow and to network with people from all across the country within the wider sector. Some key highlights of my first year were being apart of the Sport NZ Women and Girls Summit Governance Group, supporting the implementation of Phase 2 with Healthy Active Learning and planning the next phase for Balance is Better Champions just to name a few.
In my second year, I completed placements with New Zealand Rugby League (NZRL) and Auckland Council. With NZRL, I led the establishment of a Youth Advisory Group for the organisation. Another key project involved being a part of their Ngā Ringa Awhina team designed to support increased capability across the rugby league network at all levels in New Zealand. As well as got a first-hand opportunity to experience the ins and outs of a test week with the Kiwis and Kiwi Ferns vs Tonga. With Auckland Council, I was given the opportunity to manage and oversee their Sport and Recreation Programmes Funding grant, which involved meetings with successful applicants and working through funding arrangements. I also worked alongside the Activation Team with their mahi in the community.
Post the graduate programme I am now with Auckland Council as Sport and Recreation Lead and am really enjoying my new role. The tools and skills that I have gained from my time with Sport NZ has provided a great platform for myself in this role. 
I highly recommend applying for the Sport NZ Ihi Aotearoa Programme as the experiences and opportunities you are provided during your time is invaluable. It is a perfect foundation to enable you to learn more about how the sector contributes to Play, Active Recreation and Play, as well as being supported to develop as a future leader and build your network across the sector.