Kia ora koutou, 

What a great few weeks it's been for our athletes and teams at the Commonwealth Games in Birmingham. There have been many truly impressive performances and the team has done Aotearoa New Zealand proud in representing their country.

Aside from achieving our best ever gold medal count at these games, there have been many proud moments along the way such as seeing athletes achieving personal bests and supporting each other at events. Many people have been working hard to support the NZ team and our athletes in their journey to the Games and this is a deserved success for you all.

Back here in New Zealand, we continue to advance our mahi in the play, recreation and sport sector on many fronts. There have been a number of hui recently where we've had the opportunity to connect with partners, share successes and discuss future opportunities. We've had some great feedback from the recent Healthy Active Learning and He Oranga Poutama hui and it is clear we share a passion around making a difference through these programmes. My thanks for the great work you are doing across the sector every day.

I hope you enjoy reading this edition of Sector Update including special news about our #itsmymove Les Mills collaboration launched today.

Ngā mihi, 
Raelene Castle 
---
#itsmymove collaboration with Les Mills offering free workouts for young women
Sport NZ has collaborated with Les Mills International to produce free on-demand content for young women as an extension of the #itsmymove campaign.

Launching today (Friday 12 August), the bespoke Les Mills workouts feature various types and styles of movement including core, strength, dance, boxing, combat, cardio, yoga and stretching. The workouts support and encourage female rangatahi to move their way in environments free of judgement.

Sport NZ is excited to partner on this project with Les Mills International and to work with young presenters who are passionate about the #itsmymove mahi. The Les Mills International team understand the significance of supporting young women in a way that encourages them to be who they are, wearing what they want. See the new workouts here. 
Sport Development – more organisations commit to getting the most out of sports parents
Thirty sport development leaders from across the motu took part in the third National Good Sports® Leads Residential in Tauranga from the 26 to 28 July, further supporting national and regional organisations to engage with parents in sport.

Good Sports® is an individual behaviour change initiative aiming to create positive sporting experiences for tamariki and rangatahi by engaging and supporting the parents and whānau. It is closely aligned with Sport NZ's Balance is Better philosophy.
 
Now into year two of the national rollout, 12 national and 39 regional organisations are working to integrate Good Sports® as a key tool to support their parent and whanau mahi. The residential focuses on supporting attendees to identify youth sport issues that involve parents, how to create effective environments to support adult learning and developing interventions targeting parents as part of their wider youth sport initiatives. 
 
"The content delivered throughout the course was done in a way that I feel I have the tools to start implementing this in my local space and have built a network to continue to bounce ideas off and work collaboratively as we continue to make positive changes in this important space of youth sport." Luke Smith, Sport Manager – Southern Region, Surf Lifesaving NZ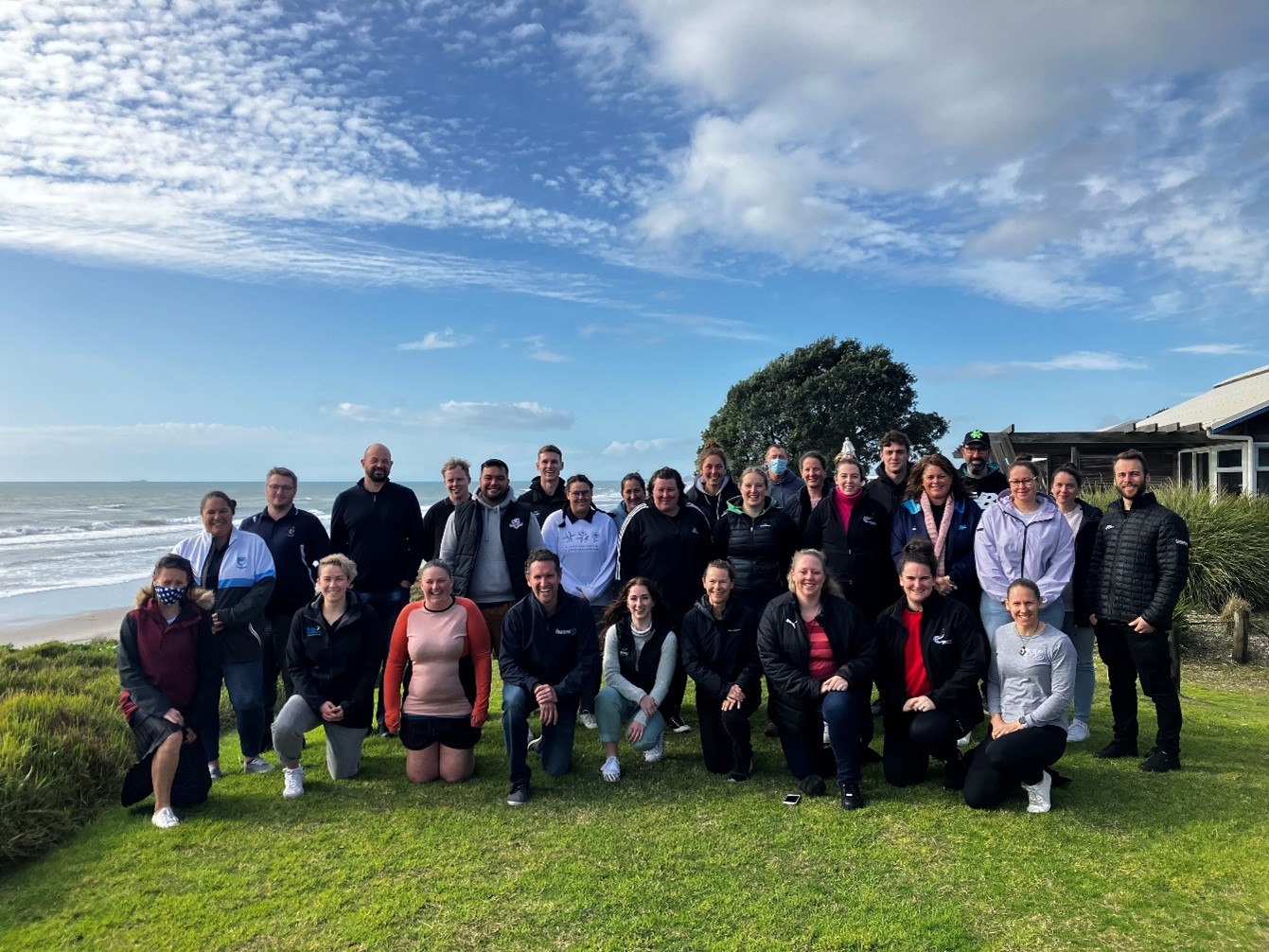 Incorporated Societies Act 2022 and Regulations

An update on the key changes within the Incorporated Societies Act 2022 and timeframes for compliance can be found here.
 
One major change is the requirement for a majority of a society's board or committee to be either members or representatives of organisations who are members of the society.  
 
We will advise the dates of consultation on the regulations to allow organisations to present their own submissions. Concurrently, the Constitution Templates for large and smaller (voluntary) organisations and guidance documents are being updated. 
 
Further information and FAQs will be located on the Sport NZ website from late August or you can email governance@sportnz.org.nz.
Women in Play, Active Recreation and Sports Governance and Appoint Better Boards
Funded by Sport NZ through Appoint Better Boards, there is a community of 200+ women available to serve on sector boards. They understand the distinction between the role of governance and the role of management and are committed to continuously learning about governance in the sector. Chairs can contact talent within this community free of charge about vacancies.
Community spotlight: Organisations embrace Mana Taiohi approach
Applying a Mana Taiohi lens across everything Active Southland does is helping to build relationships with organisations throughout the region to support better outcomes for rangatahi.
 
In partnership with Sport NZ, Ara Taiohi recently held Mana Taiohi workshops for Active Southland staff, youth development organisations and schools in the region. Mana Taiohi is a principle-based framework that can inform and support the community's work with young people which is centred around supporting their mauri (life force), whakapapa, hononga (connections, relationships), and te ao taiohi (the world of the young person).

So far 70 percent of Regional Sports Trusts, like Active Southland, have hosted workshops with their communities as part of Sport NZ's work in the Active Recreation for Rangatahi Plan that aims to use active recreation as a vehicle for youth development. 

Find out more about how the Mana Taiohi approach has strengthened Active Southland's community engagement here.
International Travel
From 11.59pm on Sunday 31 July 2022, all visa categories including tourist, visitor and student visas will reopen for applications for travellers anywhere in the world.  Although visitors need to complete a NZ Health Declaration, there are no requirements for pre-departure testing to enter NZ. 
 
The Unite Against Covid website remains the best source of information for Covid requirements.  
 
Borders are fully open from 31 July so there is no need for Critical Work Visas or to apply for Government Approved Event status for athletes or teams to enter NZ - When New Zealand's borders open.
 
For athletes/teams preparing to travel to NZ - Preparing to travel to New Zealand, this is the best place to start looking for information: Sports Events Visitor Visa | Immigration New Zealand.
 
To understand NZ Immigration requirements and how to apply for appropriate visas please see Immigration New Zealand.