Kia ora koutou, 
With Auckland in Alert Level 3 and the rest of the country in Level 2, it's a wait and see approach to further news around de-escalation. We'll continue to communicate any new information as it comes to hand, and like you, hope the case numbers stabilise and reduce soon. 
 
For our sector, Mental Health Awareness Week reinforces the importance of physical activity to wellbeing. Alert levels have made connecting with friends and whānau especially challenging and reduced the number of ways for kiwis to participate in sport and recreation. We hope you've managed to take some time this week to focus on your wellbeing and continue supporting those in your networks. 
 
Lastly, it was my privilege to speak at the 2021 Women and Girls Summit on Wednesday, which saw more than 750 registered attendees come together from across the sector to discuss and workshop how we can continue to drive positive change for women and girls in sport. There were some truly inspirational presentations as well as some key takeaways for us all. We have many amazing wāhine toa in Aotearoa and they shone all day long.  
 
Congratulations to Women in Sport Aotearoa, The Shift Foundation and everyone else involved in the delivery of a great event.  
 
Ngā mihi, 
Raelene
This Sector Update includes:
• Diversity and Inclusion Survey
• Regional Active Recreation Advisor (RARA) pilot
• Disability and Inclusion Fund open
• Locally Led Evaluation Report
Sport NZ releases new Diversity and Inclusion Survey
Sport NZ has released the results of a new Diversity and Inclusion Survey. Some 154 national and regional organisations completed the survey, which has provided an evidence-based understanding of issues such as gender pay gaps, under-representation of Asian and Pasifika people and a need to consider the role of the youth voice in the workforce and governance roles. This information sets a benchmark from which individual organisations, and we as a sector, can work towards positive change. It will be repeated annually over next two years.

The main report provides a representative view of the sector, while Sport NZ and all participating organisations with more than 10 respondents will each receive their own confidential individual reports in mid-October. Thank you to all those organisations and individuals who took part. View full report.
Regional Active Recreation Advisors (RARA) pilot project
Active recreation for rangatahi is a key focus of the Sport NZ Strategic Plan 2020-2024 as we aspire to reduce the drop off in physical activity levels among this age group. Active recreation provides a platform of diverse activities which can be adapted to meet the needs of young people and get them moving in a way which feels right for them.
As part of this focus, Sport NZ set up a 12-month pilot project to investigate the impact of having a dedicated active recreation advisor within a Regional Sports Trust. Read the full report and the outcomes of this pilot with Sport Tasman and Sport Hawke's Bay.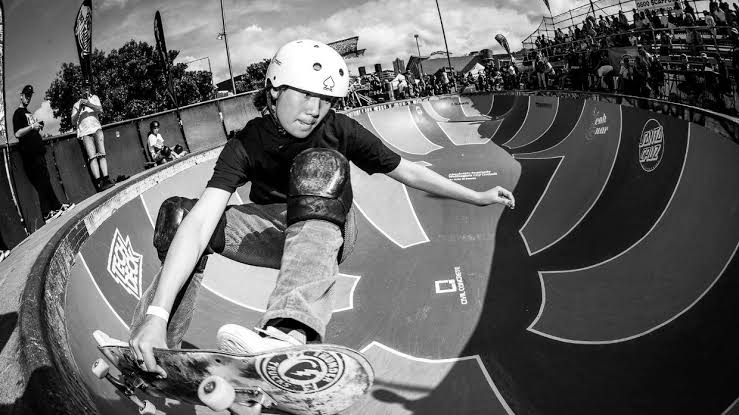 Community Spotlight: Female skateboarders on the rise
Teenager Gala Baumfield spent most of her youth as the only female skateboarder at the skateparks she hung out at. Today, the Wellingtonian skates with a squad of girls at her "local" and is excited to be one of a handful of females invited to be part of Skateboarding New Zealand's Olympic Development Camp.
Skateboarding New Zealand President Chris Curran says Skateboarding's debut at the Tokyo Olympic Games and coverage of someone like the British 13-year-old skateboarding sensation Sky Brown will only inspire more females to pick up a board. He also attributes the increasing number of structured female groups on social media and skate schools popping up around the country to funding they've received from Sport NZ and backing by Skateboarding NZ.
Find out more about the rise in female skateboarders and hear why Gala thinks skateboarding is in a good place for females. Check out some awesome photos and video too.
Disability Inclusion Fund open
The Disability Inclusion Fund remains open for applications until 18 October.
Working in partnership, Sport NZ is seeking to create sustainable change to increase capacity and capability within the play, active recreation and sport sector to provide disabled tamariki and rangatahi (including young people up to age 24) with quality and equitable participation opportunities of their choice. The fund will invest in mahi that leads to these types of sustainable changes across the disability spectrum, including physical disabilities, and specifically aims to address gaps identified in providing participation opportunities for intellectually disabled tamariki and rangatahi; participation opportunities for tamariki and rangatahi who have invisible impairments; and inclusionary practices for all impairments.
The Disability Inclusion Fund, totaling $3.6m over three years, is an open contestable fund for national and regional organisations to support the delivery of initiatives and programmes that will increase the opportunities being provided to disabled participants. Full details of the fund, including the application form and FAQs are available HERE. Applications close at 12:00pm on 18 October 2021. If you have any queries about the fund, please contact: disabilityinclusion@sportnz.org.nz. 
Return to sport: webinars and coaching resources
With Auckland having moved to alert level 3 and sport resuming across parts of the country, Sport NZ is continuing to provide resources to administrators, coaches and parents to ensure young people have a great return to sport as this becomes possible. There are two more webinars in the Balance is Better series which you can register for below. If you register but can't make the live discussion, you'll receive a recording that you can watch at any time:
Preparing for a successful season – what coaches need to know
Date & Time: Thursday 30 September: 7-8pm
Setting our kids up for success and what it takes to be a GoodSports parent
Date & Time: Wednesday 6 October: 7-8pm
Coaches can also prepare for their return to sport through new resources from Sport NZ partner, ICOACHKIDS. Since partnering with the international youth coaching movement in 2020, which aligns with many principles of Balance is Better, ICOACHKIDS have developed two new free resources. Communities of interest, where coaches can connect with other like-minded individuals around the globe, and a coach planning platform, where they can store resources, training plans, information, a season calendar as well as communicate with team members and parents.
Check out the ICOACHKIDS platform here and please share these with your coaching networks.
In Our Backyard
This is a Sport NZ pilot in collaboration with four National Sporting Organisations who have 'major global events' happening here 'In Our Backyard' over the next few years. 
These codes (cricket, rugby, football, and yachting) have united with Sport NZ, the Ministry for Business, Innovation and Employment and the Ministry of Education to consider and develop a different approach to engaging with schools and kura as a legacy of hosting their respective major events.
In Our Backyard aims to:
Establish a framework for how sports engage with schools as a legacy of major sports events (that endures beyond the actual events)
Establish a consistent approach for designing, trailing, and piloting sport sector engagement with schools and kura, that focusses on local collaboration and delivery, and mutually beneficial results for education and sport that support our tamariki and rangatahi.
Create or connect to an online platform that makes it easy for schools to access services, with the flexibility for schools to utilise these as appropriate.
The project supports and connects to the Healthy Active Learning initiative and focuses on the broader value of being physically active. It builds from the successful yachting NZ school engagement service, Kōkōkaha that was developed for the America's cup event. The In Our Backyard project is featured in the 6 September 2021 issue of The Education Gazette.
For more information please contact: Tamariki Lead Karen Laurie karen.laurie@sportnz.org.nz
Locally Led Approach 2020 Evaluation Highlights Report
We recently released the Locally Led Approach 2020 Evaluation Highlights Report. 
The Locally Led Approach is a way of working with people, groups and communities to understand and acknowledge their strengths, co-create solutions and learn as you go. This report highlights the value of the Locally Led Approach for Sport NZ, Regional Sports Trusts (RSTs) and groups or communities with low participation in play, active recreation, and sport for the final year of the three-year evaluation period.
The report shows that the Locally Led Approach is contributing to positive community change. RSTs report that adopting the Locally Led Approach is contributing to:
new and better community connections within neighbourhoods, between community organisations and groups, and with whānau Māori and marae
communities and groups identifying and acting on their aspirations
the support of champions and collectives
different participation opportunities for groups and communities that reflect their preferences
groups and communities coming together to celebrate their skills and to share their knowledge.
Find out more in Locally Led Approach 2020 Evaluation Highlights Report.
National Partner Strengthen and Adapt Programme Update
The National Partner Strengthen and Adapt Programme was established in July 2020 to improve the capacity, capability and resilience of selected national partners and their delivery networks. Eleven Wave One national partners have now moved through the design phase and Sport NZ recently met with these partners to understand their plans, change projects, and to identify where collaboration could occur to help one another succeed in achieving the desired change. Placement of an additional eighteen national partners into programme Waves Two and Three has also now been confirmed. For a further update on this programme, read more here.
ACC Levy Consultation
ACC has opened consultation on its proposed changes to levy rates and other levy matters which closes on 5 October. The consultation allows organisations and individuals at all levels of the sector to review the proposals and submit feedback which ACC will consider before providing advice to its Minister. ACC last consulted on levies in 2018. To take part in this year's process check out all the proposals and submissions forms at www.shapeyouracc.co.nz
Asia New Zealand Foundation - call for Leadership Network Applications
Applications are for the foundation's Leadership Network are open until Friday 15 October. The Leadership Network helps New Zealand's emerging young leaders to deepen their connections with other change-makers from across Aotearoa, build their Asia competency by providing professional development and leadership opportunities. These are a great range of funded opportunities for upcoming young leaders.
Inaugural Australasian Society for Physical Activity Conference

The Australasian Society for Physical Activity (ASPA) is a professional society to advance physical activity research, policy and practice in the Asia-Pacific region. The inaugural ASPA Conference will be held on Friday 19 November in a hybrid format across three different locations – Auckland, Newcastle and Melbourne. The conference is an opportunity to share expertise and experiences in the advancement of the field of physical activity across the region. More information and registration details are available here.
International Physical Literacy Association (IPLA) Conference 2021 – Physical literacy: Cultural Connection Around the World
The IPLA is hosting an online conference that will move around the world to accommodate different time zones.  The event starts 'here' in Australasia on Friday 22 October from midday until 4pm NZT.
The event will include world-leading keynote speakers, invited presentations, delegate presentation sessions (research and practical) and opportunities for discussion and networking. Anyone with an interest in encouraging more people to be more active is invited to attend. This is an opportunity to share and learn from your own and others' experiences, along with considering research related to physical literacy.
Registration is free if you are already a member of the IPLA. If not there is a cost of £20.  However this may be a good opportunity to consider joining (as the years membership is also £20) which gives you access to an online library and resources, email updates and newsletters, and also access to grants, funding and scholarship opportunities. For more information visit Events - IPLA (physical-literacy.org.uk).