Kia ora koutou, 

I hope everyone is taking care as we count down to the end of the year. Just a few short weeks to go before we can enjoy a well-earned break. 

It continues to be a challenging time as we come to terms with the new COVID-19 Protection Framework, however on balance this feels like a positive new era for sport and recreation within the traffic light system. In Auckland in particular it was great to see people out and about this weekend, and even better to see teams playing together and indoor classes getting back to it. 
 
As you know, it has been priority for us to communicate confirmed guidance for the sector as soon as we can, and to help ease pressure across our partner network where possible. Please continue to send your questions to: Covid19response@sportnz.org.nz so that we can support operational planning where needed. In many ways we are working through this together; every question answered and shared helps another club or organisation in the same position. Our full guidance and FAQs can be found on the Sport NZ website and information is below regarding our drop-in sessions.
 
Lastly, we appreciate hugely your efforts to keep New Zealanders active and moving at this time. As they say, where there is a will there is a way, and organisations have found some very inventive ways to support and encourage physical activity despite seemingly impossible limitations. Sport NZ is committed in this phase to supporting participation-based initiatives. An example of this is the extension of the Healthy Active Learning initiative into more schools and kura across the country. The He Oranga Poutama Programme Investment, which contributes to positive outcomes for Maori wellbeing, has also been extended for suitable providers to deliver in 2022. You can find out more about these initiatives below.   

I hope you all get a chance for some pre-Christmas cheer with your friends and loved ones. 
 
He waka eke noa,  
Raelene  Castle 
---
COVID-19 Protection Framework drop-in sessions
Sport NZ will be continuing to host weekly COVID-19 Protection Framework drop-in sessions over the next three weeks from 10am-11am on Wednesday mornings. Please click the invite link below to join these sessions. Remember to review the information available on the Sport NZ website first, including the FAQs which cover  the common questions being raised.
Wednesday 8 December: 10am-11am
Wednesday 15 December: 10am-11am
Wednesday 22 December: 10am-11am

Healthy Active Learning initiative to expand to 800 schools and kura
As announced in November by the Minister for Sport and Recreation, alongside the Minister of Education Hon Chris Hipkins and Associate Minister of Health Hon Peeni Henare, Healthy Active Learning is being extended to a further 500 schools and kura across the country from 2022 to 2024. This means that from January 2022 a total of 800 schools and kura will be supported to create healthy and active learning environments and better connections to local communities. This is an increase from the 300 schools and kura engaged in the Healthy Active Learning initative since early 2020. 

Read more in the joint Ministerial media release. 

Nine steps to Effective Governance – fourth edition now available 
Sport NZ has published the fourth edition of Nine Steps to Effective Governance. This edition captures key challenges faced by the sector since the third edition, updated frameworks, tools, reference material, and opinion pieces from people with expertise and perspective across the for-value sector to expand board thinking and practice.  

Sport NZ would like to acknowledge and thank Boardworks and particularly Graeme Nahkies and John Page for their ongoing support in governance thought-leadership resources, the majority of which has been gifted to the sector.  

Early Notification - He Oranga Poutama Programme Investment 2022-2024 
This week Sport NZ provided early notification to organisations who have experience in achieving positive outcomes contributing to Māori wellbeing. This early notification advises that we will be expanding the He Oranga Poutama programme into new takiwā across Aotearoa and will open a tender process in February 2022 for suitable providers to deliver the programme in those regions.   
The takiwā being targeted to deliver He Oranga Poutama include:  
Te Tairāwhiti (from Pōtikirua in the north to Te Toka a Taiau in the south);  
Manawatū (south of Rangitīkei river to Ōtaki in the south-west and Ōwahanga river in the north-east; and  
Te Ūpoko o te Ika (from Mākara and Ngāwi in the south to Ōtaki in the north-west and Ōwahanga river in the north-east).  
We will invite potential applicants to webinars to be held in early February 2022. These will be an opportunity for organisations and groups to find out more about He Oranga Poutama, the Te Whetū Rehua framework and He Oranga Poutama Outcomes. If you're interested please email heorangapoutama@sportnz.org.nz. 

Survey for communities/partners site   
Sport NZ are undertaking research to inform the development of new digital solutions that allow partners and those in the sector to share information in an easier way. We are interested in hearing about how you find information, interact, and collaborate online, and what features and functions you might find useful on our website.  Answers are anonymous and none of the information you enter will be identifiable to you as an individual. The survey will take only five minutes and help us create future technology solutions that are helpful and valuable. Take the survey here.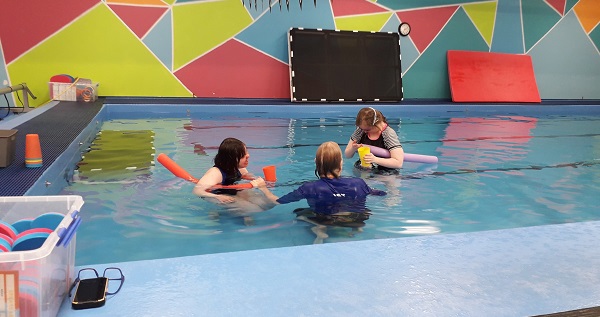 Community spotlight: Young people with Down Syndrome make a splash learning vital water skills 
A Taranaki teenager with Down Syndrome feared the water so much she refused to even enter the pool. Just months later, her mother has a problem of a different kind. After 20 weeks of lessons, she has trouble getting Helaina out of the water. 

It's the result of a programme run by New Plymouth's Fulton Swim School where young people with Down Syndrome were offered lessons thanks to Tu Manawa Active Aotearoa funding through Sport Taranaki. Read more about the huge benefits from this programme where young people have the opportunity to experience being active in an environment tailored to their needs.  

Youth leadership programme survey 
Does your organisation deliver or support the delivery of a youth leadership programme? Do you engage youth in decisions that affect them? If so, we would like to hear from you.  

Sport NZ is investigating existing youth leadership programmes across Aotearoa that use physical activity to develop leadership skills. We would like to understand what programmes are out there, who they are for, and how rangatahi  (young people 12-18 years) are educated about leadership and influence. If your organisation/group has a leadership programme for rangatahi or if you have a process in place to hear the voice of youth within your organisation, we would love to hear about it.  
 
Please fill out the brief survey by following this link (it should take 5-10 minutes to complete).  
 
If you don't have leadership programmes or youth voice processes, please tell us more about any future plans you may have or feel free to share this with others. This information will be used to develop Sport NZ's understanding of the youth leadership landscape and inform any potential support in this space. 

New child safeguarding bite-sized modules to support a safe, inclusive environment for children 
We have made some great new additions to our Integrity Guidance Portal, with a suite of new bite-sized modules focused specifically on child safeguarding.   
 
Designed primarily for those at local and regional level, including coaches, managers, administrators, parents and whanau of participants, these eight modules take just a few minutes each to complete and provide a great base-level understanding of key aspects of child safeguarding. They also act as a gateway to more detailed e-learning modules available through Sport Tutor.   

Both sets of modules are available to anyone, free of charge.   

We aren't asking partners to help us promote these new resources. However, should you wish to share these with your network, we do have a toolkit with social media tiles, associated copy, and other digital assets which are available here. 
 
We've also made some improvements to the Integrity Guidance Portal on the Sport NZ website to make it even easier to find what you need.   

If you have any feedback on these modules or any of our other integrity resources, please let us know at integrity@sportnz.org.nz.  

People and Culture HR pilot 
We know that good People and Culture practices create an environment for people to do their best mahi. This is particularly important in these COVID times given the extra pressures and challenges facing both organisations and their employees.  To support organisations to do this, Sport NZ has launched a new People and Culture (HR) pilot aimed at helping organisations to proactively develop and manage good People and Culture business systems, procedures, practice, and behaviours. We have invited selected organisations across the sector to take part in this pilot for 12 months. 

Sport NZ carried out a competitive process to identify and partner with MyHR to deliver this pilot through its established Member Services offering, and are thrilled to be working with a business that is committed to making things easy for our partners. Participating organisations will receive access to MyHR's Member Services, which provides both an online platform for HR administration and the support of an expert team to review documents and provide practical advice on people related processes.  

A second pilot with a smaller cohort of organisations will also receive a 12-month tailored in-organisation consultancy service plan to suit their individual people needs. This will be delivered by the MyHR Platinum Services team. This is a three-year pilot, so future organisations will be invited to later rounds of this service, with the next cohort to be contacted in mid to late 2022.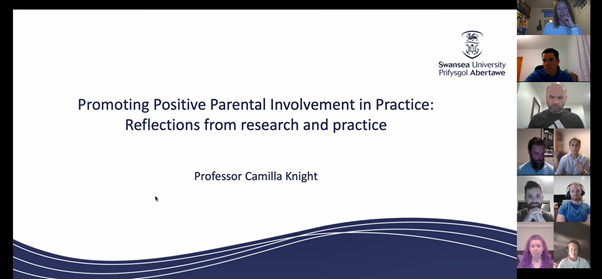 Good Sports Leads learning from international expert in sports parenting 
As part of Sport NZ's national rollout of Good Sports, leads from the nine participating organisations came together virtually to learn and connect with Professor Camilla Knight from Swansea University in Wales.  Camilla's research focuses on understanding and enhancing the psychosocial experiences of children in sport, with a particular focus upon the influence of parents. In addition to her research, she works closely with a number of national and international sports organisations regarding parental involvement in sport. 

Though the conversation, Camilla shared a number of key messages and insights from her research:  
We know that parents can parent better (and by that, meaning more positively supporting their children in sport) when they are supported, feel confident and  valued.  By giving parents a more positive experience (creating parent positive environments), they are then in a better position to support their young person. 
Embracing the idea of working with parents and creating a culture that values parents has far more impact than an "educating parents" type of approach. 
Sport NZ and Aktive are working closely with a group of national and regional organisations to implement Good Sports and develop strategies to better engage and support parents.  Good Sports is well-aligned with Sport NZ's Balance is Better philosophy and forms part of Sport NZ's national parent approach. More national and regional bodies have committed to adopting Good Sports over the next two years. 

Oturu School, Northland: A holistic approach to learning 
Healthy Active Learning has supported Oturu School's holistic approach to learning and has played a key role in bringing the school's values to life. Co-designed with the school and Sport Northland, watch Oturu School's story in this video – the first in a series of Healthy Active Learning videos. 

Research participants needed: Asia NZ Foundation 
The research team at Asia NZ Foundation is seeking research participants from across the New Zealand sport sector to complete a short, 10-minute online survey and/or participate in a short interview. 

They would like to hear from a range of individuals who have a sport connection to Asia e.g. individuals who have competed as athletes in Asia, worked as a coach, official, or sport  administrator in Asia, or had involvement in sport in Asia through business or the media. Participating in the research is simple via a survey which can be completed here.