Kia ora koutou, 

I hope this Sector Update finds you in good health and spirits, though for many of you, Covid-19 will now be a lived experience. Thankfully across the past month we have seen a move away from some CPF restrictions meaning outdoor venues no longer have capacity limits and indoor limits have been raised to 200 people. This has been great news for many organisations across the sector.  From the start of this week, restrictions have reduced even more with the removal of My Vaccine Pass. The Sport NZ website and FAQ have both been updated with this new detail and simplified guidance for each traffic light setting. 

Looking ahead, we have set the date for our annual NZ Sport and Recreation Awards and nominations are now open. Take a look at the categories for 2022 and start getting your applications together. Winners will be announced at the awards evening on Monday 31 October. 

Finally, thanks to everyone who joined the webinars to introduce the new Māori Activation Plan, Te Aho a Ihi Aotearoa, and our Māori Outcomes Framework, Te Pākē o Ihi Aotearoa. This work signals our move to action in our commitment to Te Tiriti o Waitangi and it's exciting to see so many interested in learning more about this work.  

Ngā mihi, 
Raelene Castle 
---
Get involved with the #itsmymove campaign 
It's been more than a month since the launch of #itsmymove – the campaign to help young women get and stay active their way. There has been some fantastic alignment with the campaign messages by passionate organisations across the country. Here are some examples of how you can get involved: 
Use PR and media to champion the messages of the campaign and relate to your community, like CLM Community Sport 
Link the campaign messages to your existing initiatives and use the assets as your call to action, like Good Sports 
Promote the live and OnDemand workouts through your channels, thanks This is ME 
Create tailored assets for your own organization, like University and Tertiary Sport NZ 
Promote your regional/local initiatives which align to the campaign  - thanks Sport Auckland 
Use the logo and collateral to promote your events to young women, like Auckland Basketball 
Showcase what activities are available in your community, like Tahunaui Community Hub 
If you are a provider of sport and recreation and want to support this mahi, you can register for the toolkit which will allow you access to images, templates and information on how to be featured in campaign channels. Additional to the above, anyone can subscribe to the #itsmymove newsletter. Subscribe here. Thank you to all the supporters of the campaign this far! 

Entries open for 2022 NZ Sport and Recreation Awards 
The NZ Sport and Recreation Awards celebrate leadership in the sector and recognise outstanding contributions being made across the country to enhance people's lives through physical activity. This year's event will take place a little later than normal – on Monday 31 October – but entries are now open so it's time to start thinking about individuals and organisations you think deserve to be recognised for their outstanding work.  

Nominations are easy. Check out the awards portal for more information on how to submit an entry and to learn more about each of the award categories for 2022. 

Sport NZ's 2023 Graduate Programme 
Sport NZ's 2023 Graduate Programme is now open for applications.  

The Graduate Programme is a paid, two-year fixed term programme that helps develop talented future leaders, giving them professional experience and the opportunity to build relationships across the sector.  

If you would like to help promote the programme through your channels, we have a range of promotional material in English and Te Reo Māori which you can  access here.  For application details and the programme description, visit our careers website. Applications close on 4 May.

Disability Inclusion Fund recipients announced 
On 29 March, the Minister for Sport and Recreation announced a $3.64 million investment through Sport NZ to increase opportunities for disabled tamariki and rangatahi to be active and to build capacity and capability in the sector. 

The investment includes $3.6 million for a Disability Inclusion Fund that will see a total of 16 national and regional organisations receive funding to deliver initiatives and programmes that increase the opportunities being provided to disabled tamariki and rangatahi. 

The 16 recipients are each set to receive investment of between $30,000 and $300,000 for projects of two or three years duration. Find out more about the Disability Inclusion Fund projects. 

A further $44,000 will be provided to Special Olympics New Zealand under the Minister for Sport and Recreation Discretionary Fund for the purchase of equipment to support a range of physical activity programmes run under its umbrella. 

The Disability Inclusion Fund will support the expansion of proven programmes, as well as the development of innovative new programmes. Many of the fund's recipients are existing Sport NZ partners who are receiving specific disability funding for the first time, while some recipients will receive direct funding from Sport NZ for the first time. 

Community spotlight: Rangatahi go bush in Hawke's Bay 
Sport Hawke's Bay and Te Aratika Academy have joined forces to provide rangatahi with new skills and connection with the outdoors. This partnership has seen students receive opportunities outside of traditional sport activities, supporting them to be active in a way which works for them, while learning new skills and growing their connection to te ao Māori through active outdoor education. Read more and watch the video about their bush adventures here.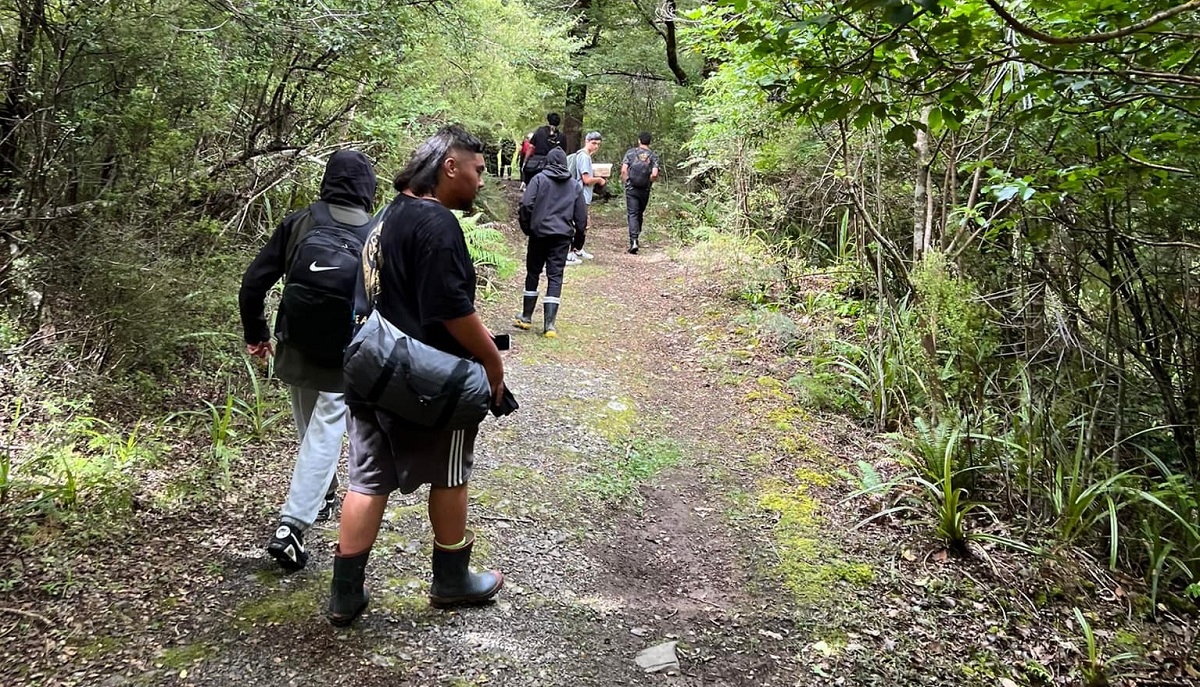 Over 200 join Te Tiriti o Waitangi Webinars  
Attendance was strong for Sport NZ's webinar, Moving beyond a commitment to Te Tiriti o Waitangi to action, hosted by Sport NZ Ihi Aotearoa Toihautū Moana-Lee Raihania and consultant Rangimarie Parata-Takuruato introduce our new Māori Activation Plan, Te Aho a Ihi Aotearoa, and Māori Outcomes Framework, Te Pākē o Ihi Aotearoa.   

Data shows Māori are significantly under-represented in leadership and management across the sport and recreation sector. Māori are also under-resourced and, for the most part, unable to participate in physical activities that are culturally appropriate to them.  

The webinars were attended by over 250 participants from across the motu, including principals, teachers, regional sport trusts, national sporting organisations, policy writers, researchers and whanau. In case you missed it, or you want to dive back in you can find the recorded webinar session here. 

Changes to the traffic light system – COVID-19 protection framework 
The COVID-19 Protection Framework has been in place to help Aotearoa manage life with Omicron while reducing the impact of future outbreaks. As of 11.59pm on Monday 4 April, My Vaccine Passes are no longer required.  

We have been working to update and simplify our Sport NZ guidance for each setting as recent changes have been announced. View the current updated Sport NZ guidance at Red, Orange and Green on our Sport NZ website.  For further information, see the COVID-19 Protection Framework Frequently Asked Questions . We are likely to see changes to the settings across the country in the coming weeks with the next review taking place on 14 April. To confirm the current setting for each area of New Zealand, visit the COVID-19 website. 

Reducing Class 4 gambling harm 
The Department of Internal Affairs is inviting comments on ways to create a safer environment and minimise harm from Class 4 gambling (pokies). Changes are proposed in three key areas: 
Providing more specific tools for staff to help better identify harmful gambling, including record keeping and training 
Potentially changing some of the features and information displayed on the pokie machines themselves  
Strengthening penalties 
The consultation is not looking at wider changes to how the pokies system works, it is focused on protecting New Zealanders from experiencing gambling harm in pubs and clubs. You can see the final discussion document on the DIA website here. Consultation closes on 28 April. 

Sports leading Balance is Better aligned changes to support young people
It is great to see two recent examples of sport organisations leading positive change at national and regional levels to provide quality experiences for all young people in sport.

In Wellington, Nuka Ora has worked with RSOs and College Sport Wellington to develop a regional Balance is Better leadership group. This group have committed to aligning sport season lengths meaning the winter season will now begin in May for club and secondary school sports that are involved. This will help to reduce training and workload issues and promote better wellbeing for participants. It's great to see action being taken in line with Balance is Better to provide even better sporting experiences for young people. You can read the full article here .

Keeping with the upcoming season, New Zealand Football has been working together with its federations to more closely align with Balance is Better. They will continue to work with their clubs and membership to increase awareness and positive changes to deliver even better experiences for young people in football. You can read about their approach here.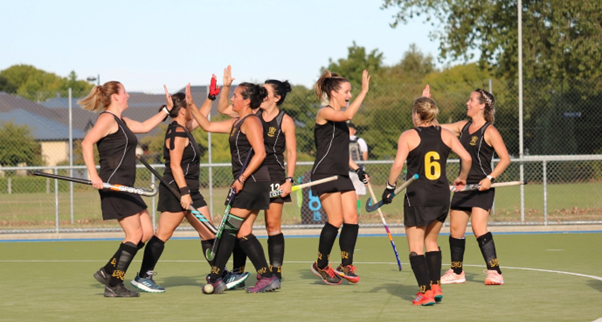 RST Network Strengthen and Adapt Project 
As part of Sport NZ's National Strengthen and Adapt Programme, Regional Sport Trusts (RSTs) were invited to submit a joint proposal to enhance how they work together as a highly functional network, in particular how operating in a more aligned way might optimise resources flowing from a range of national agencies into the communities RSTs serve. 

Sport NZ is supporting the first phase of the project which involves the establishment of a new network entity and the appointment of an initial steering group - Brent Eastwood (Sport Northland), Jennah Wootten (Aktive), Mark Aspden (Sport Hawke's Bay), Phil Gibbons (Nuku Ora) and Julyan Falloon (Sport Canterbury). 

To support the establishment and work of the new entity, RSTs have agreed to the appointment of an independent chair – this role has recently been advertised and the appointment process is underway. Any partners who wish to seek further information contact Jim Ellis at Sport NZ.