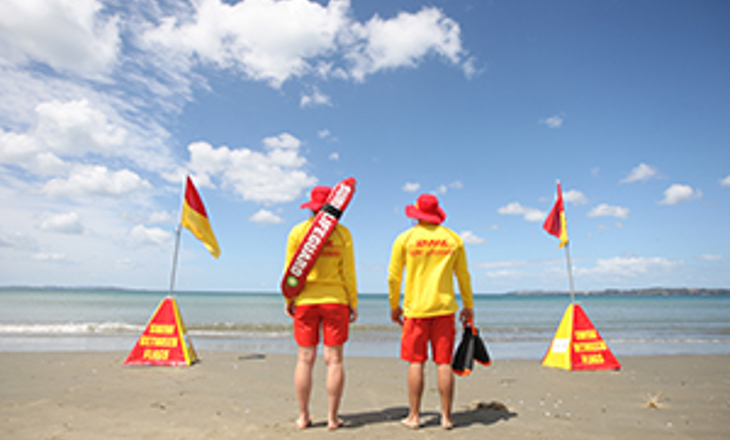 Surf Life Saving New Zealand CEO Paul Dalton says last summer was one of the worst in many years, with 19 beach drownings between Labour Weekend and Easter - up 36% (five drownings) on the previous summer, despite the poor weather keeping many people out of the water.
"From these grim statistics, people clearly need to take their own safety at beaches far more seriously," he says.
With the country's thousands of volunteer lifeguards already putting up red and yellow flags, they are urging people to choose a patrolled beach and swim between the flags in an effort to break the trend.
"So often, the people we are rescuing have overestimated their ability and underestimated the risk and before they know it, they are in trouble. Take a moment to stop and think before entering the water and if in doubt, stay out," says Mr Dalton.
Surf Life Saving New Zealand's key safety messages:
Choose a patrolled beach and swim between the flags (www.findabeach.co.nz)
Keep children within arm's reach at all times. Don't overestimate you or your children's ability to cope in the conditions
Never swim or surf alone
Watch out for rips - calm, deep patches of water close to shore that can sometimes have waves breaking to the side. Rippled, discoloured or foamy water with debris can also mean there is a rip present
Be smart around rocks: whether fishing or exploring at the beach, rocky outcrops can be very dangerous in large surf. When fishing, always wear a lifejacket. Never stand on a rock outcrop that is already wet (a sure sign waves will be washing over it) and always face the ocean; never turn your back on the sea
If in doubt, stay out!
If you spot someone in trouble at an unpatrolled beach, ensure your own safety, and dial 111 and ask for Police
Another great way to learn about beach safety is to get kids involved in surf life saving. Find out more