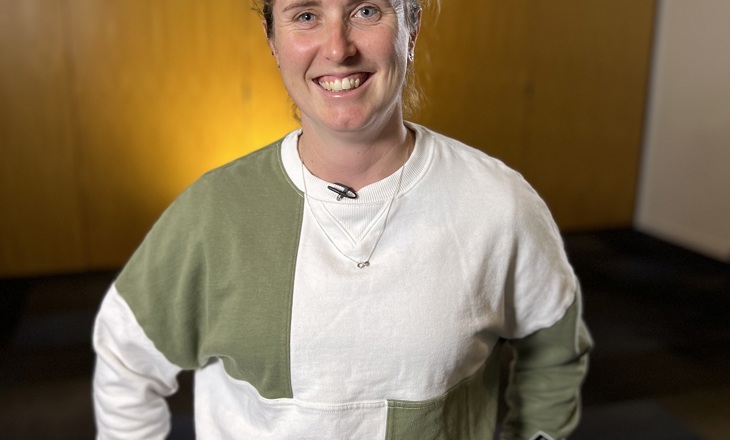 Against the backdrop of the FIFA Women's World Cup 2023™ and rising interest in women's sport, Sport NZ Ihi Aotearoa is helping to improve the flow of communication on all things menstruation.
The Flow on Effect brings together a series of initiatives, videos, resources, research and articles around female health and staying active while menstruating. The aim is to reduce the stigmatisation around menstruation, address period inequity and encourage more rangatahi to feel empowered to remain active.
In a video series, made possible through a partnership with Tātaki Auckland Unlimited, former White Fern Anna Peterson and AWWA co-founder Michele Wilson share insights into experiences of ikura (periods) from a sporting and Te ao Māori perspective on Sport NZ's new Flow on Effect web page.
Sport NZ Women and Girls Lead Maddi McLean says the programme is designed to build on global conversations on how best to support women and girls to be active and remain active, from a balanced health and wellbeing perspective.
"Off the back of the FIFA Women's World Cup 2023™, we are seeing growing attention placed on better catering to the needs of female athletes and participants at every level so we can support women and girls to stay in the game – whatever that may be - for longer."
Anna Peterson, who now works for Auckland Rugby Union, says the biggest barriers preventing young people from being active during menstruation are access and education.
"Access to products and at the right times is important but so is education for the people who are in charge of sport. The conversation is great in schools now. They're really open… but we now must transfer that to club land where there are some facilities without even female toilets or changing rooms," says Anna.
Peterson and AWWA co-founder Michele Wilson are joined by Organic Initiative founder Clare Morgan, rower and U17 rep Counties Manukau basketballer, Fern Taiapa and Sophie Watson from Education Outdoors NZ in this series.
The content series comes after FIFA Women's World Cup 2023™ Tāmaki Makaurau Auckland Host City Programme (Tātaki Auckland Unlimited) delivered the Hine O Te Kura Youth Symposium to change the game on menstrual inequity.
Over 250 students, teachers, and observers attended, with some 86.8% agreeing they felt more empowered to support others during their period, and 62.8% felt more confident to participate in physical activity following the event.
The speaker series from this event is housed on a new Sport NZ women and girl's health page, The Flow on Effect, designed to be a go-to for rangatahi, but also parents, coaches, supporters, or in anyone in a supporting role, as well as sport and active recreation providers.
Sport NZ will also start a 12-month research project this month, which will see period products placed in community sport facilities through period product provider, Organic Initiative.
Rugby, cricket and football clubs, who were part of a group selected to receive funding through Sport NZ gender-neutral facility upgrades ahead of the tournament, will be first to take part in the research project, which will end in June 2024.
Maddi says the wider movement round women's health is helping bring the bigger picture into focus, with factors like white uniforms being scrutinised.
"Uniforms aren't always fit for purpose – be it because they're white, light-coloured or they're just not comfortable. We're now hoping to draw attention to all these factors that inhibit participation, and educate enablers, so women and girls feel confident and supported to participate in sport and active recreation opportunities without worrying about being judged for what they look like or how they might be feeling on any given day."
More resources, content and stories can be found online on the Flow on Effect page.
This page will soon grow to include quantitative and qualitative research undertaken by Tātaki Auckland Unlimited to inform and validate future menstrual conversations and projects, as well as education resources.