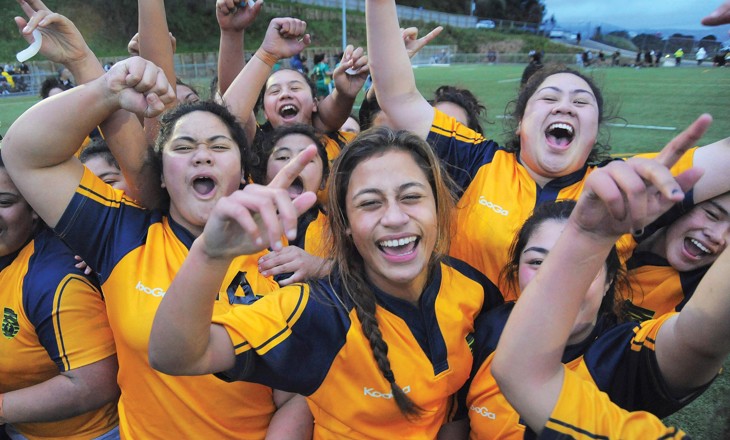 We know that if people are physically active, they have better outcomes in life. Sport New Zealand's purpose is to contribute to the wellbeing of every body in Aotearoa New Zealand by leading an enriching and inspiring Play, Active Recreation and sport system.   
Sport New Zealand's approach to enriching the Sport system in Aotearoa New Zealand is underpinned by the Balance is Better philosophy. 
What is it about?
Balance is Better is an evidence-based philosophy to support quality sport experiences for all young people, regardless of ability, needs and motivations. It is about young people staying involved in sport for life and realising their potential at the right time. 
The Balance is Better philosophy has been developed by the New Zealand sport system (e.g. sport organisations, leaders and administrators, schools, clubs, coaches, parents and volunteers) to support the culture change needed to provide quality sport opportunities for tamariki (5-11) and rangatahi (12-18). Sport NZ's current focus is on rangatahi, given the decline we are seeing in teenage participation. 
What needs to change?
Sport NZ encourages anyone responsible for delivering youth sport to adopt the principles of the Balance is Better philosophy. That means sport leaders, coaches, administrators, teachers and parents – all can make a difference. 
The Balance is Better principles are: 
All New Zealanders have the right to participate in sport in an inclusive, fair and safe environment. 

 
All young people should receive a quality sport experience, irrespective of the level at which they are involved. 

 

Aotearoa's sport sector must work collaboratively to encourage the widest possible change for the wellbeing and sport participation of young New Zealanders.

 

Sport leaders, coaches, administrators, parents, and caregivers involved in youth sport must collectively lead attitudinal change. 

 

All young people should be offered participation and skill development opportunities. 

 

Bold and courageous leadership at national, regional and local levels is required to design and deliver quality youth sport participation and development opportunities. 

 
All young people should be supported to participate in a range of activities and play multiple sports. 

 

Talent Identification should occur later in young people's development; reviewing the role and nature of national and regional representative selections and tournaments is an important step in ensuring elite sport attitudes and practices are introduced at developmentally appropriate times.

 

Adults need to proactively monitor and manage the workload (intensity and volume) of motivated young people to mitigate the risks of overtraining and overloading.

 
What is Sport NZ doing?
It's an exciting time for youth sport with a real sense of momentum towards leading system change. Sport NZ has several initiatives underway:
Advocating within the sports sector
Sport NZ is raising awareness of the Balance is Better philosophy by working through system partners. This includes the work we're doing with our national sport partners in signing up to a Statement of Intent with nine commitments. So far, it's been signed by the country's five largest participation sports – Cricket, Football, Hockey, Netball and Rugby – and more sports have been encouraged to sign up and commit to the philosophical approach when they are ready to do so.
A public awareness campaign based on the Balance is Better philosophy launched in February 2020 targeted at those delivering youth sport - be it sport leaders, administrators, coaches, teachers or parents - to raise awareness of why we're losing young people from sport and what can be done about it.
This website supported by Sport NZ, provides tools and education for anyone involved in delivering youth sport. There are articles, interviews and case studies to give you the latest advice and coaching tips from trusted sources.
The Balance is Better Champions help spread the word and drive change, as well as support organisations to put the needs of the participant first and adopt a Balance is Better philosophy.
We have developed several resources that are specific for parents and coaches, sports leaders and participant development, as well as case studies and a Youth Sport Development Plan.
How you can get involved
If you're a national or regional sporting organisation, talk to our Sport Development team about embedding the Balance is Better philosophy into your approach for managing youth sport and committing to the above statements. And if you're already doing working in this space, you might want to promote this work via your own media channels.
A similar approach was launched by USA Ice Hockey in 2009 and has proven a huge success. Watch the video from Ken Martel's visit to New Zealand.