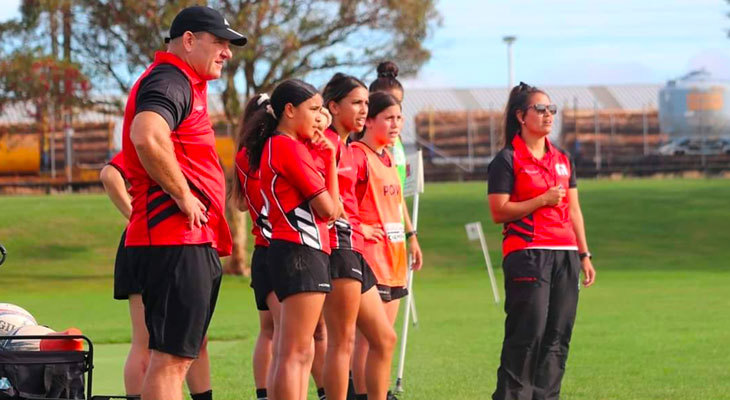 An exciting programme for coaches working with secondary school age athletes. 
Coaching for Impact is a free coaching programme introduced by Sport NZ in 2021. The main objective of the programme is to grow a collaborative network of coaches who influence positive change in youth sport aligned with the Balance is Better philosophy. Coaching for Impact will broaden the availability and access to high-quality coaching experiences for rangatahi in secondary schools and their local clubs. 
Aligning closely with Sport NZ's 2020-2024 strategy, Coaching for Impact ensures that all rangatahi receive quality experiences in sport. We know that coaches play a critical role in supporting participants at all levels, helping to develop their potential, stay involved for life and experience the value that sport brings. 
Hear from last year's coaches about what the programme offers. 

Who can apply
Coaching for Impact is open to all experienced New Zealand coaches who are actively coaching secondary school age athletes in a school, club, regional or national sport organisation (or similar). 
Three or more years coaching experience is recommended, along with a history of continuous learning and development. You will need to be a committed learner and be willing to invest time in your own development. 
Programme format
Coaching for Impact offers a unique professional development opportunity for up to 90 selected coaches, split across three national hubs in Auckland, Wellington and Christchurch. The content and structure of the programme has been designed to take into account the particular needs of coaches working with secondary school age athletes, balanced against the time constraints you operate under. 
Three residential learning camps where you will learning from coaching and education experts and collaborate with coaches from other sports 

 

Six online workshops with leading international/national coach development experts

 

Support via approved programme Coach Developers

 

Coach observation and feedback

 

Support to develop Personal Development Plans (PDP)

 
We understand that your time will be limited, so much of your learning and development will take place while you coach.  
The programme delivery model is philosophically based on the following beliefs: 
That effective coach development requires a mix of learning channels used to maximize impact based on the needs of each coach

 

Success rests in coaches' motivation to learn and the ability of systems and structures to foster and support that motivation

 

That coaches should be involved in all aspects of the learning process and generate their own unique views and perspectives whilst also contributing to the construction of new actionable knowledge

 

That residential learning camps can accelerate coaching innovation and collaboration across codes/coaches

 

Cultural awareness and integration will enhance connections and learning

 
Timeframes 
The full programme will run over 18 months from July 2023 to December 2024. 
How to apply
Please note: Coaching for Impact will run in three regions in 2023/24.  Canterbury, Wellington and Auckland. It is recommended that you reside within 2 hours travel distance from the region in which you will be applying as some travel is required.
Coaching for Impact is a free programme, and applications will be open from Monday 1 May to Monday 12 June at 5pm. The programme is limited to 90 spaces and you will be notified if you have been selected prior to 30 June.  
Please note that all applications must be endorsed by a school, club, regional or national sport organisation. Sport NZ will contact them for further details regarding your eligibility. You will also need to have completed a Criminal Record Check in the last two years, or acceptance into the programme will be subject to this. 
If you have any questions please contact us at coaching@sportnz.org.nz