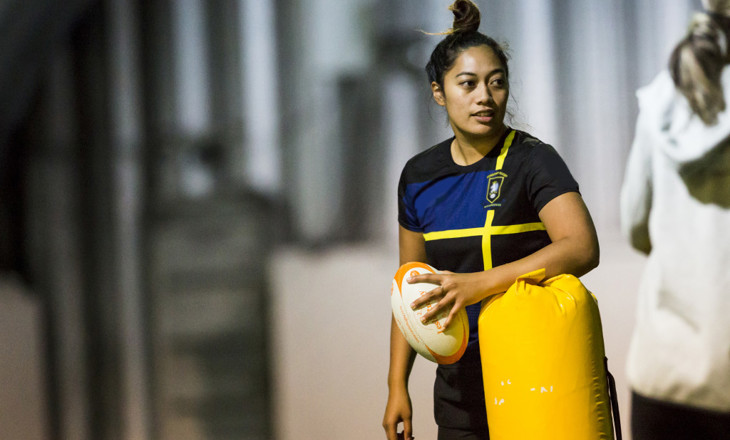 To celebrate one year on since launch, we are highlighting some of the actions taken by Sport NZ in response to the Government's Women and Girls in Sport and Active Recreation Strategy.
The success and popularity of the bespoke Sport NZ Women in Leadership programme, which provides a dedicated opportunity for women to develop as leaders, dispels the myth that there are not women available for leadership positions.
15 women across the sector have already completed the first Sport NZ Women in Leadership programme, which supports them to progress their ambition to be the next generation of great leaders in play, sport and active recreation.
Melissa Dawson, Brand and Communications Manager at Paralympics New Zealand, attended the SportNZ Women in Leadership Programme earlier this year and says that being able to come together as a group meant they could make a big impact to their respective organisations and sectors.
"The programme helped me to re-examine my values and goals, and provided some clarity around what I wanted to achieve in the future. It gave me a good understanding of what successful leadership looks like and how to get there.
"Without women in leadership roles or even at the table contributing to the conversations, we're really missing out. Women bring valuable perspectives, knowledge and skills. We understand what women and girls want and need, and that's hugely important."
Dawson said she hoped more women would seize the opportunity to take part in the programme.
The 2019 programme is already underway with the next group of 15 participating in the four-month course designed to help create a leadership community of women who want to increase their personal and organisational impact, build confidence and amplify their leadership skills.
Post-programme evaluation has shown a 95% satisfaction rating with a waiting list for the next edition. There is also gender equity on both the Sport NZ Executive Leader Programme and Future Leaders Programme.
As one of the three strategic priorities of the Women and Girls strategy, this is a positive sign there is both appetite and ambition for more women in leadership.