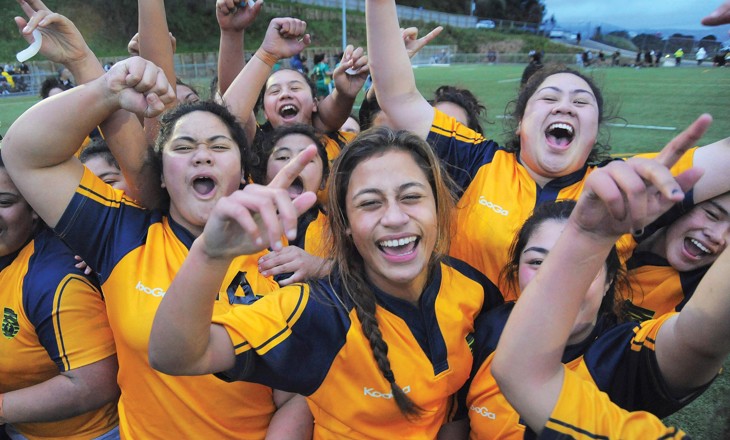 He Oranga Poutama, "Stairway to wellbeing", promotes the development and implementation of physical recreation and sport in a way that is culturally appropriate to Māori.
Sport NZ Ihi Aotearoa will be expanding the He Oranga Poutama programme into new takiwā across Aotearoa and will open a Tender Process in February 2022 for suitable providers to deliver the programme in those regions
Our focus
Sport NZ Ihi Aotearoa supports Māori wellbeing by improving participation and increasing leadership through play, active recreation and sport.
He Oranga Poutama investment is intended to strongly centre on Māori cultural distinctiveness and support community leadership and participation grown in play, active recreation and sport as Māori. The meaning of "as Māori" in the He Oranga Poutama context is contained in the framework of Te Whetū Rehua.
Kaiwhakahaere participating as leaders in their community
Below: Ihaka Waerea, Kaiwhakarite at Sport Hawke's Bay, shares his experience of growing Māori sport and community leadership in their area.
Increased opportunities for whānau to explore, learn and participate as Māori
Below: Stephanie Broughton (Tūranga Health) talks about the Tū Marae initiative - engaging with whānau to increase sport participation as Māori in a marae-to-marae series of four duathlons in western rural Gisborne.
Revitalisation and further development of sport and traditional physical recreation
Below: Wiremu Mato working for Sport Waitākere shares insights about revitalising traditional Māori sports and games, including KĪ o Rahi, in the greater Auckland region.
Te Whetū Rehua
This video introduces Te Whetū Rehua as a framework to help play, active recreation and sport providers consider how they can design or adapt activities to be culturally responsive to Māori.
Who we invest in
Currently there are 10 organisations we invest in for He Oranga Poutama. These are:
Sport Northland
Aktive
Te Wharekura o Rākaumanga
Te Papa Tākaro o Te Arawa
Mātaatua Sports Trust
Tūranga Health Services
Sport Taranaki
Sport Hawkes Bay
Te Rūnanga o Ngā Wairiki Ngāti Apa
Te Pūtahitanga o Te Waipounamu
Evaluation report
The 2012 He Oranga Poutama developmental evaluation report tracks progress during 2009-2012 against the three areas of emphasis.
Download
pdf - 3394 KB
Any questions?
For any questions about He Oranga Poutama, please contact our Toihautū Principal Advisor Māori, Moana-Lee Raihania on 027 533 8973 or Moana-Lee.Raihania@sportnz.org.nz