What are insights?
The Insights Approach uses multiple sources of information within the context you're working in, to help you understand the needs of participants and to improve decision-making.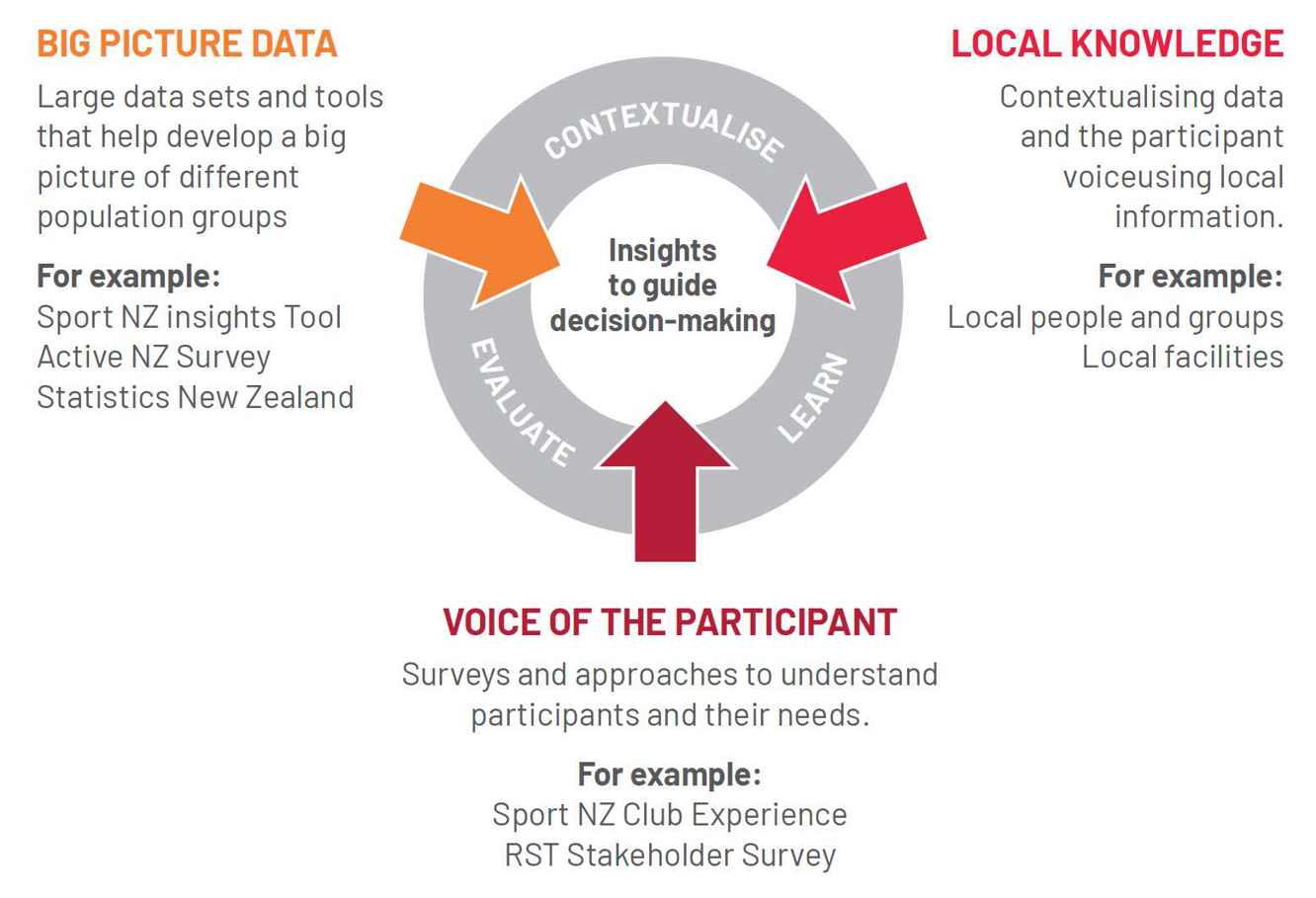 Principles Of the Insights Approach
Using multiple sources of information alongside each other is essential to ensure you have

the full picture and can be truly participant-centred in your approach.

Evaluation should be an integral part of the development and implementation of any initiative

to ensure you continue to be effective in meeting the needs of participants.
pdf - 73 KB
Insights and Evaluation Approach Maturity Model
Organisations can work out how well they are embedding the Insights Approach by working through this interactive planning tool.
pdf - 651 KB
The Insights Approach  is one of the Three Approaches promoted by Sport NZ, with: