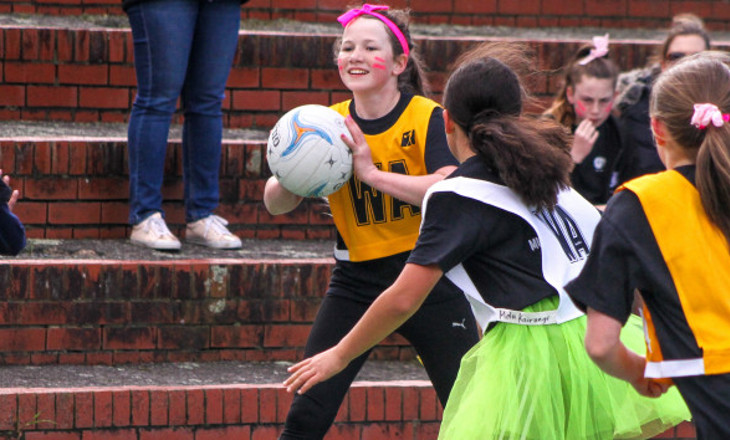 Making bold changes to create participant-focused and player-centred opportunities
In 2019 Netball NZ started to review their representative programmes, that traditionally selected teams of up to 12 players as early as Year 7 and 8 (10-12 year olds). This was spurred by evidence that early specialisation does not determine long-term athlete success.
Following their own research, along with compelling international evidence and alignment with Sport NZ's Balance is Better philosophy, Netball NZ released their new Junior Netball Policy and chose to be bold and make change.
This change stopped the de-selection of players at Year 7 and 8 by ceasing to have representative teams. Instead, replacing performance based rep teams with a Player Development Programme - an extension opportunity supporting a greater number of young netball players, rather than focusing on a small number of selected players per region.
"Physical activity is a critical component of a healthy lifestyle. Keeping our young netballers active through enjoyable, age-appropriate programmes helps promote physical, psychological and social wellbeing. Netball as a team sport has many benefits for junior participants that contribute to their holistic development. Developing strong, resilient players that love to learn are qualities that will continue to benefit them as adults."
Insights informing change
Despite netball being the number one sport played in secondary schools, participation numbers were declining.
To address this decline, Netball NZ reviewed its Junior Netball programme to better understand the barriers and challenges in junior and youth netball participation. The comprehensive review involved research conducted with AUT and in consultation with the netball community, which included feedback from players, parents and coaches as well as medical and educational experts.
Junior Netball Review findings
Player numbers dropped dramatically from junior school levels in 2012 (64,281) to those playing at secondary school in 2012 (33,510)

A 9.5% decrease in secondary school participation in netball had been recorded since 2007

Coaches, parents and administrators all felt that junior netball could be improved by enhancing support and training of coaches to increase their confidence and competence

Inconsistency between regions as to how junior programmes were run

Players enjoyed less formal play-to-play experiences that also provided social opportunities
Netball related injuries in young players
ACC statistics showed a 60% surge since 2008 in overall sports-related injuries to children aged 10-14 years - double the increase of any other age group.
"Pre-pubescent girls change their movement patterns as they go through puberty. If they do not improve their pubescent movement patterns, then they are more at-risk of injury. We want players to have a life-long involvement in our game and injuries impact a player's ability to do that. The Player Development Programme addresses movement capability and age-relevant strength and its relationship to the performance of the game."
Along with their own insights, Netball NZ also used research from Sport NZ and other sources to gain a greater understanding of barriers and challenges to participating in netball. Then they set out to improve junior and youths' netball experience.
The result was to establish a new programme for junior players, within the wider Netball NZ strategy, that would provide all junior players with greater development opportunities.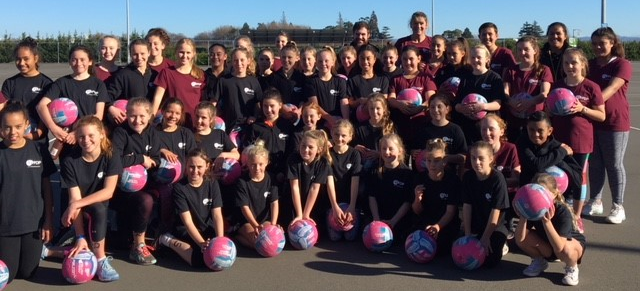 Developing a new junior netball policy
Netball NZ released its new Junior Netball Policy in 2017. It is player-centric, designed for 5-12 year olds (Years 1-8) and aims to:
Make netball fun and enjoyable
Provide consistency of delivery
Enhance skill development appropriate to the child
Provide challenges and opportunities to experience the joy of achieving
Provide equal opportunities for all junior players, regardless of disability, ability, race, religion, and culture
Encourage physical activity which promotes health and well-being
Ensure safe and supportive environments
Provide clear pathways for development that will allow participants to fulfil their individual potential
The policy also aims to support players to develop their physical literacy – ensuring they have the motivation, confidence, physical competence, knowledge and understanding to value and take responsibility for engagement in physical activities for life.
 "This age bracket is so important to us. This is where it starts, and we wanted to provide something that best meets their needs."
futureFERNS – a new direction for Junior Netball
To align with the new Junior Netball Policy, Netball NZ created a national programme for junior players called futureFERNS involving modified formats of the game, such as smaller courts, lower hoops and fewer team members.
The modified versions of the game were researched by AUT and it was found that:
In the 5 v 5 game (Year 3 and 4) there was a successful shot every 3.1 minutes vs 8.9 minutes in the 7 v 7 game for the same age-group
There were 50% more successful passes in the modified versions of the game
Less players on the court meant more decision-making opportunities for each player
Players are more engaged in the game
"By its very nature, futureFERNS embodies the philosophy: a focus on playing the game for enjoyment, skill development and establishing a life-long love of the game."
Restructuring the Year 7 and 8 netball model
For those players in Year 7 and 8, the futureFERNS programme focused on ensuring they had the best possible opportunity to reach their potential physically, psychologically and socially. For this to occur, players needed enjoyable, quality experiences that help build their self-belief and ignite their passion and enjoyment for sport.
"Young people are not mini adults and it is important to meet their needs, taking into consideration their physical, cognitive, social abilities and wellbeing."
Previously, the only extension opportunities available to Year 7 and 8 players were representative teams. These were built on a competition-focused model, which favoured a limited number of players, and as such did not align with the new Junior Netball Policy's philosophy and focus.

Introducing a new player development programme
In 2018, the organisation released its Player Development Programme (PDP), with the radical step of halting the de-selection of players at Year 7 and 8 levels (removing the previous representative structure). Instead, the PDP would provide quality extension opportunities that met the physical, social and emotional needs of this age-group.
It was also designed to help bridge the gap between the junior and youth programmes, and slow the decline in player numbers at secondary school level.
"The Player Development Programme has replaced Year 7 and 8 representative teams. It is an extension programme, which gives more children more opportunities to develop their understanding of netball."
The focus of the Player Development Programme is to:
Provide development opportunities for all Year 7 and 8 players (players are not selected)
Continue to focus and build on fundamental movement skills as athletes move through puberty
Include technical and tactical development for all netball positions
Develop a wider talent base so players can specialise when it really counts
Implement a national philosophy for the development of Year 7 and 8 players
Embed the

 

Physical Literacy Approach

 

across all aspects of the programme
The programme includes:
Physical skill and tactical netball development through diverse approaches
A focus on overall player wellness and development with sessions on sleep, nutrition, coping with pressure and key values
A focus on developing strong, healthy, physically capable players through knowledge and support of injury prevention and integrated neuromuscular development
Improving muscle control of a growing body and improving and progressing netball movement skills
Stage specific strength activities
"It is imperative that we create a fun environment where players can build their confidence as well as develop their technical and tactical skills. Promoting holistic development ensures we develop great people as well as great players.   Experiencing winning is an important part of playing sport but not winning at all costs."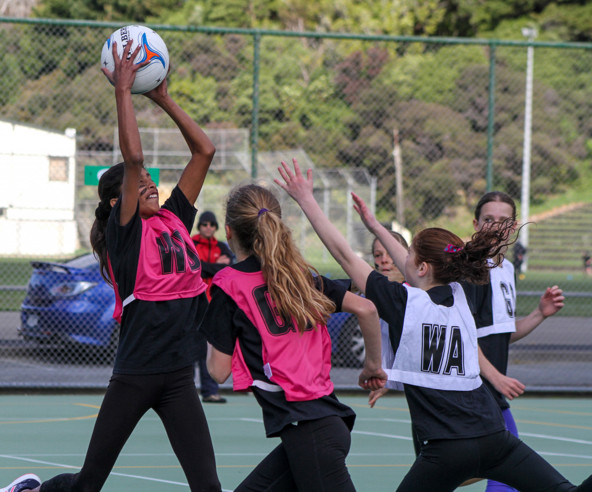 Rolling out the new programmes
To introduce and operate the new initiative, Netball NZ needed the support and buy-in of its regional and local constituents: the five Netball Zones and 83 Centres. Zones are responsible for building capability in regional Netball Centres, the Centres have an operational focus, delivering the programmes and sport at grass-roots level to both clubs and schools.
The planned changes were first introduced at the 2018 Netball NZ Council. Netball NZ then worked with its Zones to run workshops for Centres at their local forums. Following this, Zones began working with their corresponding Centres to discuss how the new structure could be developed to suit the needs of their young players.
Centres then began implementing the programme in a way that would best fit into their community and structures. Netball NZ's Junior Development Officers also supported the development of a new targeted model.
"We're really pleased with the uptake of the Player Development Programme in the first two years, with half of the Centres now running the programme. It is great to see these Centres making the commitment to provide the best opportunities for their young players."
Working with willing and ready Centres
Netball NZ's main role in the establishment of the PDP was to influence and support the Centres. This included sharing insights and educating them as to why the changes were needed. Netball NZ's approach was to work with the Centres who showed a keenness to introduce the new programme first, and then develop case studies to share with the other Centres.
This approach meant there was no requirement for Centres to sign-up to the new programme, however, 27 of the 83 Centres took on the initiative in its first year and 43 were involved in 2019.
"We wanted to be flexible and let them build their own journey, as some Centres were at different stages of growth with their junior programmes, so they weren't ready to make these changes yet."
To be involved in the PDP, Centres had to commit to removing representative teams, meaning there were equal opportunities for all Year 7 and 8 players to participate.
Many of the Centres who signed up in 2018 were already well down the track of delivering the futureFERNS programme and the PDP was the next progressive step to ensuring a player centred holistic experience.
Flexibility of delivery mode
In order for the PDP to be successful as a locally-led initiative, it had to meet the needs of each individual Centre and their community. Zones provided advice on the various structure and modes of delivering the programmes, including the development of a community approach to upskilling coaches.
Given this approach, the PDP was delivered by Centres in a variety of different ways including holiday programmes, overnight camps and six-week block programmes.
Extension topics can include social media, mindfulness and nutrition and are selected to align with the motivations of the players in this age-group.

Creating a community of coaches
"Coaches coach together and become a community of coaches that can connect and share successful and challenging learnings."
Unlike the previous representative programme, which was competition-led, the PDP is participant-led and supported by coaches. Therefore it was considered crucial to have buy-in from coaches.
To assist the network of coaches at the grass-roots level, Netball NZ provided resources to increase programme delivery. Coaches were also encouraged to collaborate and coach as a community, rather than having a team on their own, so they could learn from each other.
Netball NZ is always looking at ways to upskill coaches, including running PDP coaching workshops that bridge the gap between coaching at junior levels and moving into the youth/secondary school coaching space.
"The benefits of the Player Development Programme is that players are getting the additional coaching and new ideas, and being with a different group of girls is really great for them. It is also a great way to learn how to coach. The programme is not just player development, it is coach development and umpire development too."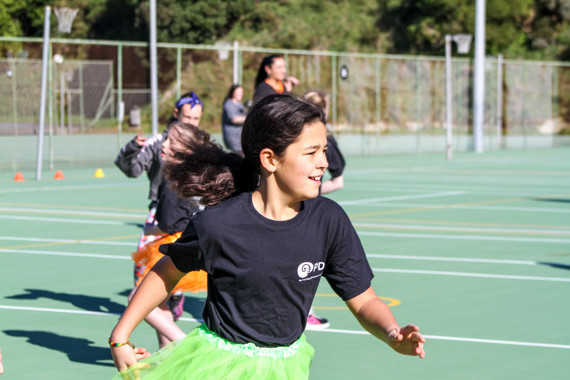 The programme in action
In Wellington, 165 players took part in the Centres first PDP where, under the previous representative structure, only 80 players would have had this experience. Eighteen coaches also took part, further growing and developing their skills.
"It's a great way to get together outside your normal team to learn different skills. You get to play with lots of other kids, and it all ends in a fun festival type day."
Three Wellington Junior Netball Satellites were involved in the PDP programme: Motu Kairangi, Northern Suburbs Netball and Wellington West Netball. The organisers of these programmes were impressed with the growth in the children's confidence and the opportunities for those who wouldn't normally make representative teams to expand their skills. It was also a good opportunity for participants to socialise with others from different areas and for development of both coaches and the Kiwi whistlers (umpires).
Challenges identified by the coaches included delivering new activities for the first time, tight timing and the varying spread of abilities. A Coach Developer Guide with some extra tools to use while coaching has now been created for 2020. 
"I enjoyed learning new skills and drills to help me defend, create space and passing into space. Now I've improved and use the skills in my netball team."
In Hawke's Bay, Zone Junior Development Officer and ex-Silver Fern Irene van Dyk, worked with local community coaches.
The benefits from 'coaching-the-coaches' approach included:
Children learn from experienced coaches who can give-up their time for a limited period (e.g. a three day programme), but are otherwise unable to commit to coaching a representative team
Experienced coaches are peered with those less experienced, in order to support and grow the coaches
Key Learnings
The successful delivery of the Junior Netball Programme is attributed to:
The netball Centre boards and staff championing the need for change, and putting participants first so they can experience personal achievements through junior netball programmes
The coordinated and consistent approach between everyone delivering netball - schools, clubs, netball Centres, and Zones
Ensuring the philosophy of the programme is embedded with coaches before it begins
Staged rollouts, working with centres keen to be involved first in order to create some working models (case studies), rather than stipulating that all Centres must be involved from the outset.

Challenges on the delivery of the Junior Netball Programme:
Smaller Centres may not have the capacity to deliver PDP, so peering these Centres with others will help to ensure a quality programme is delivered nationwide
In the initial pilot programme (one Zone) the representative structure was removed before the PDP was established, resulting in confusion and a backlash from the local community and media. To help with a seamless delivery, the changes should not have occurred until the PDP was ready for national rollout.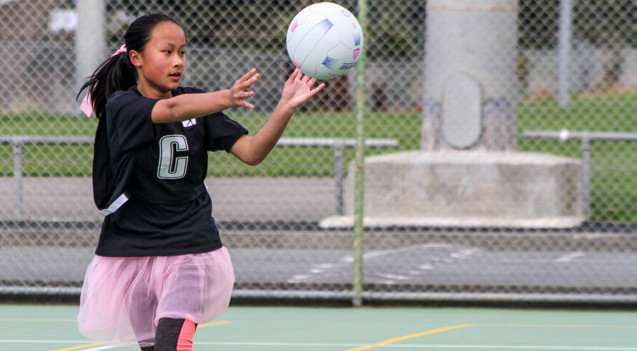 Key Outcomes
The modified games in the Junior Netball Programme encourage deliberate play that involves early developmental and physical activities, which are intrinsically motivating, provide immediate gratification, and are specifically designed to maximise enjoyment.
Deliberate play in the younger years establishes a wide range of motor and cognitive skills - so the game grows as the players grow.


Key outcomes from the futureFERNS initiative:
The number of Year 7 and 8 players increased by 6% in 2018, and the landscape of netball has changed from selection and de-selection, to an inclusive model
All Netball Centres are engaged in futureFERNS, and since it started junior netball has increased by 15%
Over 13,000 coaches have trained in futureFERNS since it was established
86% (average over last five years) of participants are satisfied or very satisfied with futureFERNS
"My daughter learnt a lot of new skills and she was really keen and enthusiastic to attend every netball game."

Key outcomes from the Player Development Programme:
1,196 participants were involved in the first year of PDP (2018), an estimated 700 extra players who were given the opportunity to grow their confidence and skill development than in the traditional representative programme
27 out of 83 netball Centres took part in the first year of PDP (2018), followed by 42 Centres in the 2019 season
89% of players were satisfied or very satisfied with the programme
92% of parents were satisfied or very satisfied with the programme
"Developing more netball skills in a great environment, gaining more experience and mixing with new children was great."

Sport NZ's Voice of the Participant survey results also saw improvements in respondent's who are 'more than satisfied' when comparing 2016 with 2018. 
Allow them to fulfil their potential 44% cf. 46%
Be fair and provide equal opportunities for all players 43% cf. 44%
Overall satisfaction level for netball 46% cf 48%
Most satisfied participants are primary and intermediate aged
Youth engagement and retention strategy
Since the Year 7 and 8 programme re-development, Netball NZ has completed Year One of its Youth Engagement and Retention Strategy, targeting players aged 11-18 years. The three-year strategy, which focuses on increasing participation, retention and positive youth development through netball, aims to connect and empower youth by providing participant-centred and accessible quality netball experiences.
As true leaders in this space, Netball NZ also took a stand in 2019 to safeguard youth sport by banding together with New Zealand's four other largest participation sports (rugby, cricket, football and hockey) to push back against early specialisation, over-emphasis on winning at a young age and other factors that are driving young New Zealanders away from sport.
A Statement of Intent was signed that sees these sports individually and collectively commit to the following:
Ensuring all young people receive quality experiences regardless of competition level
Leading behaviour change amongst sports leaders, coaches, administrators, parents and caregivers
Lead and support changes to competition structures and player development opportunities
Identifying talent later in development and reviewing national and regional representative teams
Supporting young people to play multiple sports
Raising awareness of the risks of overtraining and overloading

"Netball NZ's programmes now provide more opportunities to a broader base of players to further develop their skills and inspire a life-long love of the game. We want to retain players in netball and provide them with the opportunity to continue to progress towards becoming the best that they can be."