Kia ora tātou,  

Aotearoa's bumper year of sport continues – how good is it to see the All Blacks in this year's Rugby World Cup final! Since the opening game and result, the team have put in some solid performances and look like they're only getting stronger. Let's hope that trend continues on Sunday. 

Congratulations to all of our athletes who have been overseas achieving qualification times, placings, and distances for the Paris 2024 Olympics and Paralympics. We can all see from the crowds attending the Rugby World Cup that the Parisians will put on an amazing event.  

In our sector, we're extremely privileged that our mahi impacts the whole system from tamariki in the playground right through to athletes in teams like those mentioned above. In just a few weeks, we'll see the launch of Play Week 2023 (6 – 12 November), a chance to celebrate the value of play to young people. A big thank you to all our partners who have been getting engaged with the campaign early on. Check out the Play Week website for resources you can share, and keep an eye out for the national campaign which rolls out from Monday. 

Our partners play a valuable role in the play, active recreation, and sport system and it's always a privilege to recognise their great mahi. This month I want to give a shout out to Sport Northland, who was recently awarded Sport NZ's Governance Mark – becoming the first RST to receive the award twice. I encourage organisations in our sector to also set themselves the challenge of achieving the Governance Mark – perhaps a New Year's resolution for 2024? 

Lastly, I want to acknowledge the General Election we've just had, as some of you may be wondering what this means for our sector. While it's not clear what the new Government will look like at the time of writing, we're getting ready to engage promptly with our new Minister once they're confirmed so they understand and continue to champion the important role we all play for New Zealand. I'll keep you in the loop on any important updates coming out of this. 

Thank you for all you continue to do and go the All Blacks! 

Ngā mihi, 
Raelene Castle   
---
LATEST NEWS
Play Week 2023 
Get ready for Play Week 2023 (6-12 November), when we celebrate the value of play to tamariki, whānau, and communities across Aotearoa. This year's theme is 'Play is Everywhere'. 

To advertise the week, Sport NZ is running a national campaign from 30 October to 12 November, which promotes the 'Play is Everywhere' theme and the Play Week website, playweek.co.nz. Watch the campaign video here. 

RSTs are engaging in Play Week through their Regional Play System Leads, Healthy Active Learning workforce and Tū Manawa Leads, who together are creating play events in their communities across the country.  

Local Play Advocates at 12 of our larger councils are also working on a range of events and raising awareness about the value of play within their councils and communities. 
  
A Play Week toolkit is available for use, including posters, social media tiles and campaign assets available in English, te reo Māori, Samoan and Simplified Chinese.  

Check out www.playweek.co.nz and Sport NZ's social media channels during Play Week, where we will feature community play events happening across the country.  

Play is Everywhere! Ko te tākaro kei ngā wāhi katoa!    

---
New video series: Including disabled young people 

We're excited to share a new videos series featuring keynote speakers from this year's Disability Hui who discuss ways we can include disabled tamariki and rangatahi in sport and recreation. 

Learn what we can do to ensure everyone enjoys the benefits of being active, regardless of their disability, and hear from disabled young people themselves about how small changes can make a big difference to their lives. 

Watch the videos.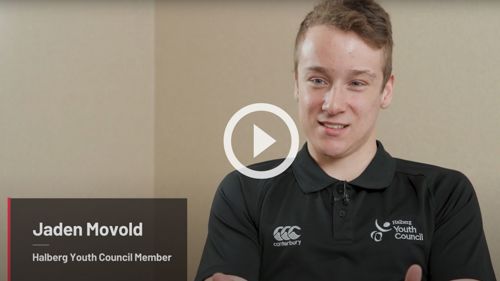 ---
Mana whenua and Māori culture at the forefront of 2023 Prime Minister's Scholarships Award ceremonies  

The Prime Minister's Scholarships have been a cornerstone of support for athletes, coaches, support team members, and officials in Aotearoa New Zealand, enabling them to pursue educational and professional qualifications while maintaining their involvement in sports.  

A significant milestone this year was the celebration of Māori culture through highlighting kura kaupapa Māori kapa haka performances and the presence of mana whenua at each of the three award ceremonies across the country. These milestones continue to build on the Sport NZ Group's Te Tiriti partnerships moving into the future. 
---
EVENTS & OPPORTUNITIES
Share your feedback: Inclusivity Hub  
One month ago, Sport NZ launched the Inclusivity Hub with resources to help organisations and individuals start or progress their diversity, equity, and inclusion learning journey. We'd like to hear what you think about the Hub and what further support may be needed to put the content into practice and promote it to your wider networks, clubs, and communities. The Hub will continue to evolve over time and your feedback is important to help us ensure the content remains relevant and useful. Please complete this short survey to share your feedback.
---
Royal Honours Nominations  

The deadline for the next round of Royal Honours Nominations is coming up on 3 December 2023. 

A Royal Honours nomination is a way of recognising those who have served and achieved for their community. These can include sports and/or recreation administrators, those who have given back to a sport or club, athletes, umpires, and leaders, among many others. Organisations can put forward nominations for deserving members for a Royal Honour at any point during the year, but they should be submitted at least six months in advance of when a list will be announced (either King's Birthday or New Year's Eve).  

More information about the process is available on the DPMC website.
---
COMMUNITY STORIES
Sport Canterbury looks inward to move forward  



Sport Canterbury has taken an interesting approach to ensuring more women and girls are engaged, valued, and visible in all aspects of play, active recreation, and sport. It started with pink dots popping up around the Sport Canterbury office — a simple but effective way to raise awareness of day-to-day equity challenges in the workplace. Leading by example, the organisation spent 12 months focusing on gender equity internally first before releasing a four-year strategy that will see women and girls represented, supported, and empowered through the work they are doing in the region. 

Read the story. 
---
He Oranga Poutama partners, Aktive, celebrate the return of Iwi of Origin to Tāmaki Makaurau  

Iwi of Origin returned to Tāmaki Makaurau after a four-year hiatus due to Covid-19. The event is run by Aktive Auckland Sport & Recreation and is supported by one of Sport NZ Ihi Aotearoa's longest-running programmes, He Oranga Poutama. Iwi of Origin aims to unite urban Māori with their whānau, marae, hapū, iwi, and taha Māori through sport. 

The event first launched in 2006 after Sport NZ Ihi Aotearoa's Kaiwhatū Mana Ōrite, Wiremu Mato, had an idea to tailor the concept of the East Coast Pā Wars for Māori based in Tāmaki. 

Iwi of Origin features a variety of different sports, from basketball, netball, and rugby league to Kī-o-rahi. One of this year's event highlights was the ancestral games, led by another of the He Oranga Poutama partners, Te Papa Tākaro o Te Arawa from Rotorua. 

This year is the first of Aktive's five-year strategy to normalise te reo Māori and tikanga Māori into the annual event. 

See Whakaata Māori's news story. 
---
Play has big impact on neurodiverse tamariki 

Dunedin-based neurodiverse tamariki are now more comfortable engaging in play at school thanks to 'Tauparapara/Play Dates with Mates'. The initiative, which received Tū Manawa funding through Sport Otago, helped tamariki develop their emotional regulation, social skills, and confidence in a play setting.  

Read the full story and see more great play stories from around Aotearoa at playweek.co.nz.  
---
How the Heretaunga Sundevils go 'beyond swimming'  

Led by head coach, former Olympian, and Balance is Better Champion Willy Benson, the Heretaunga Sundevils Swimming Club in the Hawke's Bay is providing positive experiences for young swimmers that go beyond just swimming.   

We recently captured the work that Willy Benson is doing with the Sundevils through two videos. Watch him in action at the swimming club, and find out more about his personal Balance is Better journey.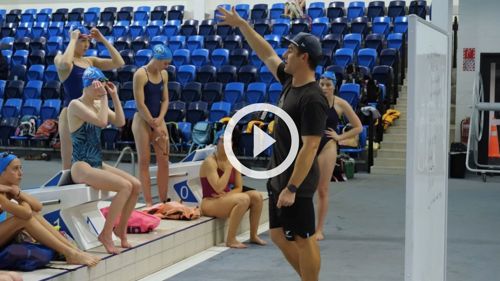 ---
GOVERNANCE



Second Governance Mark Award for Sport Northland
Sport Northland was recently awarded the Governance Mark from Sport NZ again at its October Board meeting. It is now the first Regional Sports Trust in Aotearoa to have received the award twice, after it first achieved the mark in 2018.  

The Governance Mark is awarded to organisations that complete a process to show they have robust strategies and structures in place to best use their time and money.  

Sport New Zealand Chief Executive, Raelene Castle, says Sport Northland should be proud of their achievement. 

"We'd like to congratulate Sport Northland on becoming the first Regional Sports Trust in Aotearoa to be awarded the Governance Mark for the second time. 

"The process for being awarded the Mark is a rigorous one, and this achievement is a reflection of Sport Northland's hard work and strong leadership in our sector." 

You can read the full article on Sport Northland's website.  
---
How to appoint exceptional Board members 

Exceptional Boards lay the foundation for sport, play and active recreation organisations to excel. But appointing great Board members remains a challenge. This webinar provides an engaging balance of contemporary governance insights with practical advice on: 
Appointing for tomorrow, not today 

Attracting diverse candidates 

Running an effective board appointment process 

Differing approaches to elected versus appointed members 

Leveraging Sport NZ's resources