Kia ora koutou,    

I hope you're all doing well and you have plans over Easter to combine the best elements of Easter. Time with whanau and Easter egg hunts – always a good physical activity opportunity in disguise. 

Two weeks ago, we welcomed Te Taumata Māori, a new governance entity that will provide the Sport NZ Group with leadership and guidance on delivering on our Te Tiriti commitments. Each of the five members of Te Taumata Māori brings unique skillsets to the table, with plenty of mana and experience to draw on, and will help guide our course. Read more about this group below.  

It was great to connect with a range of people across the sector recently both at a forum with Local Councils to discuss working together on shared outcomes and at the Youth Sport Hui, where more than 200 people came together to discuss the future of youth sport in Aotearoa. It was amazing to see and hear about some of the initiatives happening nationally and regionally that are making a real difference. 

Lastly, Tuesday next week marks 100 days to go until the FIFA Women's World Cup kicks off with the opening match between our Football Ferns and Norway which I know will be a huge night for women's sport in Aotearoa. This World Cup completes a period where we've hosted three World Cups as well as the IWG Conference, all of which have provided a great opportunity to showcase our wāhine on the world stage and continue with momentum in the women and girls space. 

Thank you for all the mahi that is happening across the Motu.  

Nga mihi, 
Raelene Castle   
---
Latest News
Sport NZ Ihi Aotearoa welcomes new Te Taumata Māori We're excited to welcome the inaugural members of Te Taumata Māori – an entity that will provide leadership for both Sport NZ Ihi Aotearoa and High Performance Sport New Zealand (HPSNZ) to work towards achieving our Te Tiriti commitments.  

The five members of the inaugural Taumata Māori are:  
Karen Vercoe NZOM (Chair) Ngāti Pikiao, Ngāti Mākino   

Whaimutu Dewes, Ngāti Porou, Ngāti Rangitihi  

Hinewehi Mohi DNZM, Ngāti Kahungunu, Ngāi Tūhoe  

Sarah Hirini NZOM, Ngāti Kahungunu  

Rāniera (Daniel) Procter, Ngāti Uepohatu, Ngāi Tāmanuhiri, Ngāti Porou 
Sport NZ Ihi Aotearoa board member Karen Vercoe is the inaugural Chair of Te Taumata Māori.  

The formation of Te Taumata Māori was one of the recommendations of the independent Governance and Organisational Structure Review undertaken in 2021, to recommend a fit for purpose operating model to effectively deliver the strategic visions of Sport NZ Ihi Aotearoa and HPSNZ.   

Te Taumata Māori will provide valuable guidance on Te Tiriti o Waitangi and Te Ao Māori to improve Māori wellbeing outcomes. It will have decision-making responsibilities for Māori investment and will provide advice and support around strategy and investment across the Sport NZ Group that relate to Māori wellbeing.  

Find out more in our media release and FAQs.
---
Active Me – Kia Tū pilot project extended This week, Sport NZ in partnership with Variety NZ announced the extension of the Active Me – Kia Tū fund through additional investment of $5.5 million. The fund helps tamariki and rangatahi across Aotearoa who are living in financial hardship to be active in ways that suit them and their whānau. 

Active Me – Kia Tū was set up as a pilot two years ago to support tamariki and rangatahi, in Northland and Auckland, through Variety's Kiwi Kid Sponsorship programme. The extension of the pilot will give up to 10,000 children across Aotearoa New Zealand access to the fund over the next two years. 

To date, Active Me – Kia Tū has helped to reduce financial barriers to physical activity for more than 5,000 tamariki and rangatahi in Northland and Auckland, with more than $1.8 million spent on new equipment, fees, shoes, uniforms and other costs associated with helping young people access quality physical activity.  

Active Me – Kia Tū is part of the Individual Hardship Fund, within the wider four-year $264.6 million Sport NZ Recovery Package developed in response to COVID-19 and designed to support the play, active recreation and sport sector to respond, rebuild and develop innovative approaches into the future. 

Find out more in our media release and on Variety's website. 
---
Events and Opportunities

NZ Sport and Recreation Award applications close 27 April – don't forget to nominate 
Now is your chance to make sure individuals and organisations you work with in the sector are recognised for their outstanding work. Check out the video highlights from last year's NZ Sport and Recreation Award winners.   
  
Nominations are easy. Visit the awards portal to learn more about each of the award categories for 2023 and to submit an entry. Entries close Thursday 27 April.  
---
Scholarships for ISAPA 2023: 24th International Symposium of Adaptive Physical Activity (25-29 June) 

For the first time in history, Aotearoa is hosting the 24th International Symposium of Adaptive Physical Activity (ISAPA), which will take place in Ōtepoti Dunedin on 25-29 June 2023.  A line-up of insightful keynote speakers, including Paula Tesoriero from Whaikaha the Ministry of Disabled People and Andrew Leslie from Nuku Ora, have already been confirmed for this event, which is dedicated to advancing equitable opportunities, environments and experiences for disabled tamariki and rangatahi in play, active recreation and sport.  

Sport NZ is offering 20 scholarships, worth $1,500 each, for people working in the play, active recreation and sport sector to attend this year's ISAPA event. This scholarship offers a unique learning and networking opportunity as the event will provide an international forum for physical activity professionals to share their knowledge and experience in adapted physical activity, physical education and sport science. These scholarships support Commitment Nine of the Sport NZ Disability Plan which is to provide training to support the development of a skilled and confident workforce that enables play, active recreation and sport for tamariki and rangatahi with a range of impairments. 

For further details on eligibility and how to apply, visit the Sport NZ website. Applications close Sunday 23 April.  

---
Have Your Say: Submit on the Integrity Sport and Recreation Bill   
Work to establish an independent integrity organisation reached a significant milestone on 28 March, when the Government introduced the Integrity Sport and Recreation Bill (the Bill) into Parliament. You can read Minister Robertson's press release here: New Sport Integrity body a step closer.  

The Bill will establish the Integrity Sport and Recreation Commission, a new independent Crown entity that will incorporate Drug Free Sport NZ and be responsible for promoting and protecting the safety and wellbeing of participants in sport and active recreation and the fairness of competition. The full process for the Bill to become law will take several months, and the Commission will become operational in 2024. 

The Select Committee is now seeking public submissions on the Bill: Integrity Sport and Recreation Bill - Make a Submission. This is an opportunity for participants and organisations in the sport and active recreation sector, and the general public, to have their say on the Bill. We encourage you to take part and make a submission before the deadline of 3 May. 

 If you'd like more information on the work the Integrity Transition Programme is doing, please see their FAQs. 
 
If you have any queries about the contents of the Bill and how it might relate to your organisation, please reach out to IntegrityBill@sportnz.org.nz.    
---
Reflecting on the Youth Sport Hui 

It was awesome to see more than 200 people from across the sport sector come together in Auckland last week for the Sport NZ Youth Sport Hui. Leaders from a range of organisations connected and shared ideas on how to create better experiences for young people in sport. We had some great young leaders on a panel discussing the importance of youth voice and heard from Black Ferns Assistant Coach Wes Clarke, who shared some amazing insights from his sporting career. It was a great day celebrating some important mahi happening across the motu. Thank you to everyone that presented and shared their mahi on the day! 
---
Asia New Zealand Foundation: Community Sport Funding   
The Asia New Zealand Foundation Te Whītau Tūhono, has opened applications for it's next round of Community Sport Funding. 

This fund is for groups that are travelling to Asia for sport-related activities, to support them to experience authentic cultural activities. 

Sport is a powerful tool for cultural exchange and through the Asia New Zealand programme, Kiwis can be supported to develop knowledge, connections and confidence in Asia. 

The deadline for applications is Monday 1 May 2023. For more information on eligibility or to apply, visit the Asia New Zealand website. 
---
Community Stories

Helping girls get and stay active – Impacts of the Young Women's Activation Fund 
This month we're sharing two new case studies from our Young Women's Activation Fund impact series. One organisation is embracing co-design to change the conversation about female physical activity, and another is changing perceptions of cricket through a programme that's been a hit with girls.   

Sport Waikato casts net far and wide to boost participation  Sport Waikato's This is ME® programme is working with the region's secondary school students to understand the barriers young women face and actively break them down. The programme aims to change girls' attitudes towards physical activity and help them grow as leaders in their schools and communities. Read the story and watch the video. 

Young women say 'yes' to Cricket's Yeah! Girls programme  
Until a few years ago, cricket was not being offered in a way that engaged women and girls, and there weren't many opportunities to play in girls-only teams and competitions across Aotearoa. Females made up a high percentage of spectators but not when it came to participation. Yeah! Girls is changing that. Learn how.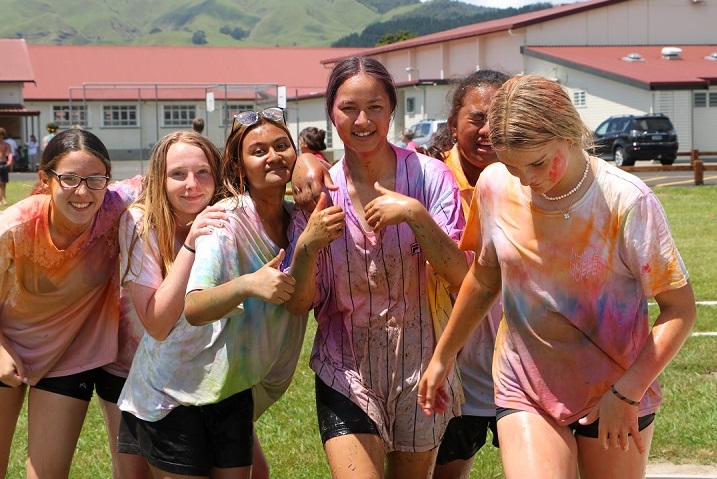 ---
New Resources
Youth Voice Guide 

As we develop the sport and active recreation system to meet the needs of rangatahi, it's essential that we listen to young people's voices.  

Sport NZ graduate Olivia Clare has led our latest initiative, creating a Youth Voice guide to help your organisation involve young people in your mahi, creating more meaningful and successful offerings.  

Find the full resource and an accessible HTML version on the Sport NZ website.
---
Environmentally Sustainable Spaces and Places Guide 
The Sport NZ Spaces & Places team have recently contracted Architecture HDT and a team of other experts to produce an Environmentally Sustainable Spaces and Places Guide, which has had a lot of interest from the sector.  

The guide will provide environmentally sustainable advice on the design, operation and development of swimming pools, recreation centres, sports fields, parks, and other spaces and places. The guide is expected to be completed in November and will be shared with you then.
---
In case you missed it

Women and Girls Action Plan - Our Roadmap to June 2024 

It's been four years since the Government introduced the Women and Girls in Sport and Recreation Strategy and significant progress has been made towards creating a more equitable and inclusive sector. On International Women's Day this year (8 March), Sport NZ released a Women and Girls Action Plan that sets out a collaborative approach for how we will continue making progress towards the strategy's three outcomes – leadership, participation and value and visibility – until June 2024. The action plan was informed by successes and insights gathered internally and from across the sector and builds on our original 24 commitments made for 2018 to 2022. See the action plan. 
---
New #ItsMyMove/NETFIT NZ collaboration  

Sport NZ has launched a new collaboration with NETFIT NZ which builds on our existing suite of content for young women as part of the #ItsMyMove campaign and showcases the innovative approaches undertaken by sport and active recreation providers using technology to encourage and engage rangatahi. The new content consists of free online workout videos, podcasts (hosted by Courtney Tairi, ex-Silver Fern), and movement hacks designed to inspire and empower young women to move. These are available on the #ItsMyMove website, the NETFIT NZ app and on YouTube for free. Check out one of the 15-minute guided walks and spread the word by sharing with someone in your life. 
---
International Transgender Day of Visibility (31 March) 
Last Friday marked International Transgender Day of Visibility. We shared an article on the day by researcher Dr Julia de Bres which highlights the experiences of trans young people and their whānau in sport, the barriers to inclusion they face and what we can collectively do to address these. You can read the article here.

Sport NZ recently released guiding principles to support the inclusion of transgender people in community sport to help build an environment in which they are welcomed, accepted and feel comfortable. These guiding principles will help sports to implement policies that are right for their sport. Sport NZ will also provide tools, resources and other support for the sector as this work progresses.  
---
Governance

Incorporated Societies Act 2022 and Regulations 
A sector wide plan to support compliance is being developed including constitutional templates, guidance documents and webinars.

Options for legal and possibly limited financial support are being explored and progress continues seeking an exemption for the requirement for a majority (51%) of elected members on boards.

For advice on any of the above please contact your Sport NZ Partnership Manager or email governance@sportnz.org.nz.   
---
Important changes to reporting for charities and incorporated societies 
Recent changes to the External Reporting Board (XRB) requirements for tier 1 and 2 Public Benefit Entities (PBEs) include the requirement to complete a Statement of Service Performance (SOSP). This captures charities and incorporated societies.  

The intent is to demonstrate measurable impact in the communities' organisations serve from investments received from third parties. This document provides a high-level summary and a useful table outlining the requirements and timing of compliance for different entities.  

Ideally you will have already been working with your Auditor drawing performance measures from your Statement of Strategic Intent and Operating (strategic) Plan. Sport NZ can also provide examples. 
---
Women in Governance Talent Pool

An important part of creating diversity and gender equity in play, active recreation and sporting boards is ongoing access to governance talent. Appoint Better Boards continue to provide a free access to a talent pool of over 200 women in governance looking to serve as directors on sector boards. If you have any questions or require support for board member or chair recruitment, please email governance@sportnz.org.nz.