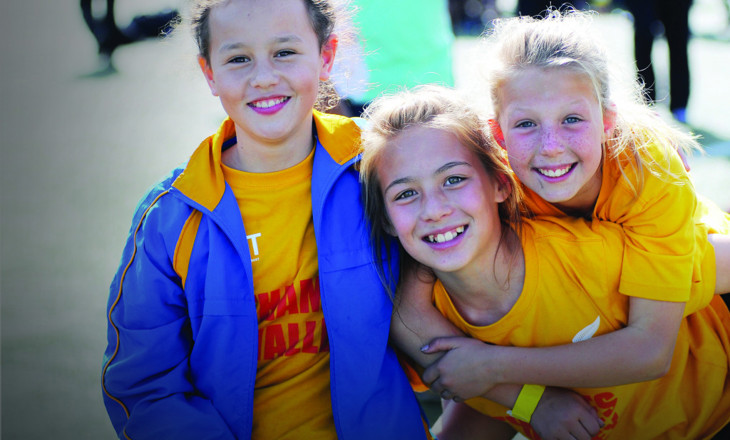 There are clear inequalities for women and girls when it comes to participation, and their wider involvement and visibility within sport and active recreation in Aotearoa New Zealand.
We've developed an infographic to illustrate the Case for Change.    
Women and girls strategy 
We now have an exciting opportunity to improve the opportunities, visibility and value for women and girls through the Government's  Strategy for Women and Girls in Sport and Active Recreation which strives to achieve equity for all women and girls as well as seeking to understand and address the multiple barriers women and girls can face.    
The  vision for the Government's Strategy is to  enable women and girls to realise their potential in and through sport and active recreation      
The Strategy  has three priority areas:  leadership, participation, and value and visibility    
Above all the Strategy aims to ensure that all women and girls, in all roles, are visible, feel positive about the contribution they make,  and value being involved and participating in all levels of sport and active recreation.      
This strategy picks up the momentum of a global movement towards empowering women and girls through being active, recognising the value of this as a means to improve wellbeing and equity. It acknowledges that women and girls are not homogenous groups and have different needs that must be met in order to best support and engage with them.      
The strategy development process included engaging extensively with our partners and other stakeholders, both within and outside the sport and recreation sector.  All organisations in the sector have a role to play by considering who they can work with to create equity for women and girls.    
We will lead from the front in mobilising the strategy and giving momentum to that collective action.    
Through  Sport  NZ the Government will invest at least $10m over the next three years on 22 initiatives to enable more women and girls to realise their potential in and through sport and active recreation - these include:    
An integrated marketing campaign to increase participation, visibility and value    
A  contestable activation fund  to seek and enable fresh ideas and approaches for getting more women and girls physically active  
Supporting  our  partners to make their own organisational change, and more broadly drive initiatives to support women and girls realising their leadership ambitions    
Developing a Champions for Change programme with key sector leaders. These will be powerful advocates for our critically important movement.      
Through our Insights Approach, we have undertaken work to better understand girls and young women.

See the Commitment progress website for the Women and Girls in Sport and Active Recreation Strategy.
Downloads
pdf - 5189 KB
pdf - 2448 KB
pdf - 663 KB